Adele Gives Birth to Baby Boy!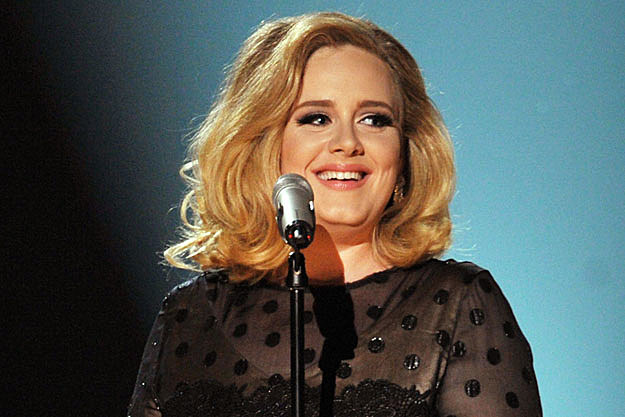 Congratulations Adele! Reports say that the 24-year-old singer gave birth to a bouncing baby boy last week — but in typical Adele fashion, she managed to keep it under wraps.
While neither the 'Someone Like You' singer nor her reps have confirmed nor denied reports, the timeline matches up for Adele to have given birth. Adele and boyfriend Simon Konecki announced that she was expecting back in June, and most celebrities never announce a pregnancy under about three months in to avoid having to deal with press in the case of a miscarriage. If she was three months along in June, her baby likely came right on time.
Indeed, back in August, Konecki said, "The baby is coming so soon. I'm very excited. Adele is doing well and we can't wait.""
A source close to Adele told press, "Adele and Simon are ecstatic at their new arrival. She was over the moon that they were expecting their first child together."
The 'Skyfall' chanteuse is so excited about her baby that she spent a whopping $50,000 on a nursery for the tyke (eat your heart out, Blue Ivy!). Additionally, her pregnancy is affecting her songwriting: she's not so sad anymore! "It will be lighter than her last ode to break up," an insider said of Adele's next record. "The pregnancy has had a big impact on her songwriting … she is lying low and focusing on becoming a mum. The baby is healthy and she's so excited."
Watch Adele Perform 'Make You Feel My Love' Live on 'The Late Show' With David Letterman
Subscribe to 92 Moose on

Source:
Adele Gives Birth to Baby Boy!