Ariana Grande Reveals Flirty Texts From Justin Bieber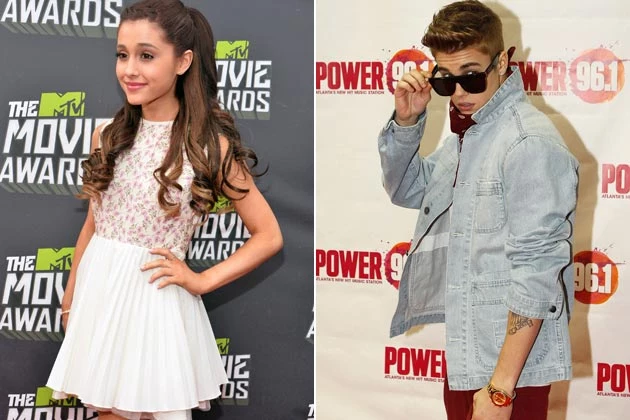 Ariana Grande said she and Justin Bieber hardly talk … but apparently they do flirt! She revealed that while their in-person relationship tends to be of the "hi and bye" type, when cellphones are involved, they get a lot cheekier.
"Justin's the most famous contact I have in my phone! I felt so cool when he started texting me," she admitted to M Magazine (via The Hollywood Gossip). "I didn't believe it was him at first. He wrote, 'What's up cutie?'"
No wonder why this photo caused such a stir! Wonder what Selena Gomez thinks?
Still, Grande, 20, who's dating the Wanted's Nathan Sykes, was more starstruck than smitten. Of the message, she gushed, "I dropped my phone and thought, 'That did not just happen.'"
Grande said that in addition to flirty banter, Bieber actually does admire her singing, too. "I did a cover of 'Die In Your Arms' and Justin tweeted it and said he liked it, and that meant the world to me."
She added, "The fact that he did that means that he thinks I have some credibility as an artist. I'd love to work with him one day," she said. "I think he's adorable and amazing."

Source:
Ariana Grande Reveals Flirty Texts From Justin Bieber