Justin Bieber Wins Favorite Pop/Rock Male Artist at the 2012 American Music Awards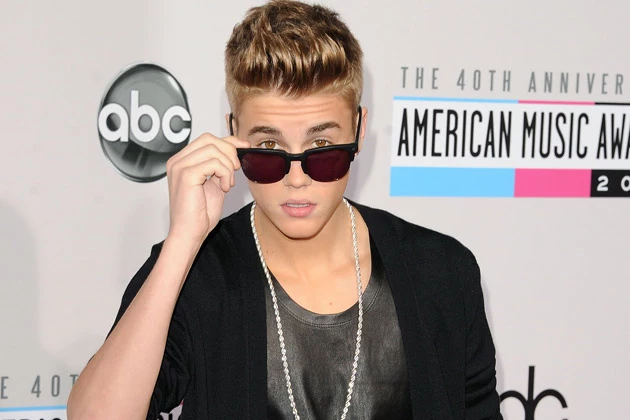 The 2012 American Music Awards wasted no time in handing out its first award of the night to Justin Bieber.
After a performance by Usher and an introduction by host Ryan Seacrest, producers must've given the green light to speed things right along given the fact that there are like… a million and one nominees and performances tonight. We appreciate that.
The AMA for Favorite Pop/Rock Male Artist was the first award to be announced, and as expected, Justin Bieber, who's fresh off his break up from beauty Selena Gomez, won the award. In a black t-shirt and black pants … and an extra long silver chain that's probably too grown up for him, he accepted the award from Seacrest, who read the winner from an iPhone. Or was it a Nook? We don't have a Nook, so we don't know… Scratch that, it's a Samsung Galaxy Note 2.
"First of all I wanna say this is for all the haters who thought that maybe I was just here for one or two years, but I feel like I'm gonna be here for a very long time," said a confident Bieber in the opening of his speech. "And second of all I, wanna thank my mom, she's amazing, she's beautiful. And I wanna thank Scooter Braun for just being a great mentor, and role model, and someone I look up to."
"I wanna thank my family at home. I wanna thank all my beautiful, beautiful fans, you guys are incrediblme I love you so much," continued Biebs, who shouted back an 'I love you too' to a lucky fan. "And last thing…" he said, clearly losing his train of thought thanks to the aforementioned fan. "I just wanna say thank you. I wanna wrap this up. Thank you!"
Watch the Justin Bieber 'Beauty and a Beat' Video
Subscribe to 92 Moose on

Source:
Justin Bieber Wins Favorite Pop/Rock Male Artist at the 2012 American Music Awards