Kris Jenner Dating Former 'Bachelor' Ben Flanjnik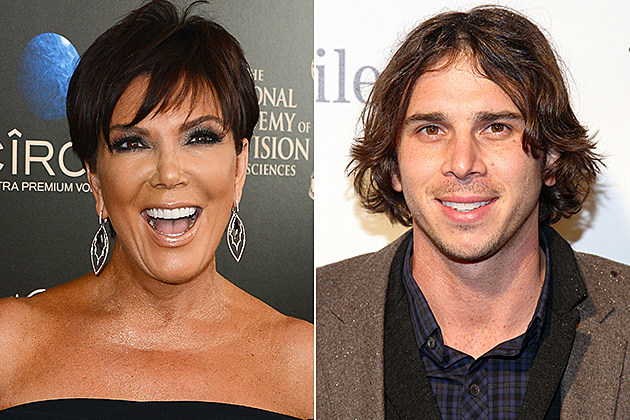 The love lives of the Kardashian girls have been tabloid fodder for years — well, make room now, ladies, for newly single mama Kris Jenner!
The matriarch of the Kardashians Klan, who last month announced her split with husband Bruce Jenner, is reportedly back in the dating pool after 22 years of marriage. And she's said to be diving head first into the arms of a man 28 years her junior.
The 58-year-old Jenner has been "hooking up" with 31-year-old Ben Flajnik, of 'Bachelor' fame, Us Weekly reports. The two reality TV stars apparently began their relationship in July after Flajnik appeared on Jenner's talk show, 'Kris.'
"They started hanging out. It got romantic right away," an insider reveals to the magazine. "They've been hooking up."
The 'Keeping Up With the Kardashians' star has yet to comment on the report, but Flanjik took to Twitter yesterday (Nov. 26) to deny that the pair are seeing each other:
Here we go again. Hey @usweekly maybe put a call into me once and a while for some fact checking. Sincerely, #TheTruth

— Ben Flajnik (@BenFlajnik) November 26, 2013
Hmmm, not an outright denial, is it? We're not sure we believe him, anyway, especially considering that Us Weekly did email him prior to publication. He even replied, "Oh, jeez, ha. I'm over this." Again, not a denial.
One person probably not surprised by the rumor is Jenner's sister Karen, who last month responded to the Kris-Bruce split by saying, "I guarantee you, Kris will find someone in two days. I promise."

Source:
Kris Jenner Dating Former 'Bachelor' Ben Flanjnik