Maine's First Lady Ann LaPage Has Military Mission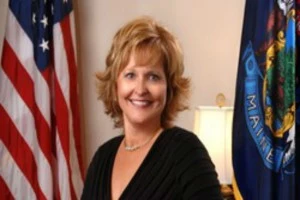 Let's face it; it can be so easy to take on the leaders in our state and our nation. How many president or governor jokes have you heard or made?  Our First Ladies are different.  They always seem so much easier to adore and always want to make a difference. Ann LaPage is no different.

Her focus as Maine's First Lady is supporting our military service members and their families. In interviews I have read and seen about Mrs. LaPage, she seems like maybe being Maine's First Lady was not totally in her comfort zone at first. Mrs. LaPage had been spending a fair amount of time in Florida prior to her husband winning the election. She was there taking care of her mom. But because of that and being a mother who was involved in school actives for her kids over the years, she was familiar with public service, but being First Lady brings the ability to make a big difference on a big scale.  Thank you Ann LaPage for all you are doing for our military and military families.