Miley Cyrus Gets a $25K Motorcycle From Billy Ray for 21st Birthday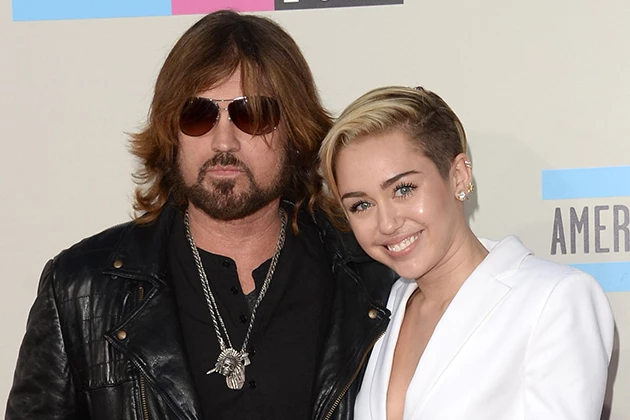 A special surprise 21st birthday gift from her father is making Miley Cyrus into a motorcycle mama! But lest you think Billy Ray Cyrus has no regard at all for his celebrity daughter's safety, this particular motorcycle has three wheels.
For Miley's 21st birthday Saturday (Nov. 23), Billy Ray ordered a Can-Am Spyder Limited ST similar to his own, but with added special touches just for his daughter. The customized ride includes her gold initials on the bike's white frame and helmet. (Check out photos here.)
The fact that it's a three-wheeler was purposeful, intended to give the singer a 'Born to Be Wild' freedom — minus the wild. Can-Am rep Chaz Rice tells Celebuzz, "[Billy Ray] thought being a father there's a safety platform with the stability of the three wheels, but it still has the motorcycle feel Miley would like."
Billy Ray ordered the gift a month in advance, keeping it hush-hush until Miley's big day. "It was a birthday surprise," Rice reveals. "She didn't know it was coming and he wanted it a secret."
In a birthday shout-out to his little girl on Twitter, Billy Ray linked to a photo of her sitting on the motorcycle with a giant smile on her face.
Happy birthday @mileycyrus @tishcyrus. Can't wait to hit the open road on our @officialspyder !!! http://t.co/SSHwvJsIKa

— Billy Ray Cyrus (@billyraycyrus) November 25, 2013
Yes, that's Miley's mom, Tish, perched on the bike behind her — nice to see the on-again, off-again divorce between Tish and Billy Ray is definitely still off!

Source:
Miley Cyrus Gets a $25K Motorcycle From Billy Ray for 21st Birthday