Miley Cyrus Parties in Amsterdam Marijuana Cafe With Cara Delevingne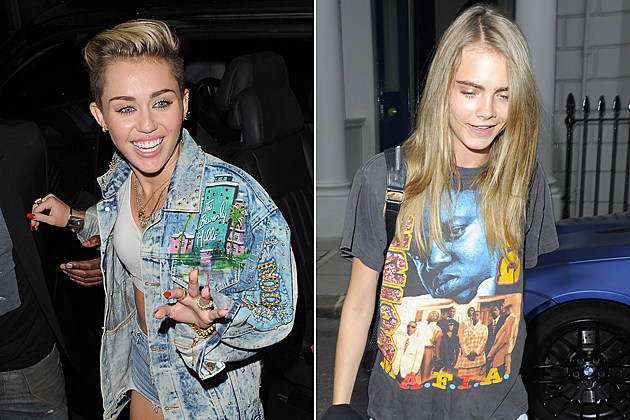 It's no secret that Miley Cyrus loves marijuana, but it's pretty surprising who she's rumored to smoke up with. The 'Wrecking Ball' singer was spotted partying with supermodel Cara Delevingne in Amsterdam … and looking pretty blazed.
TMZ reports that Cyrus and Delevingne spent quite a bit of time at the Greenhouse cafe. The pair, accompanied by more friends, reportedly spent hours inside the cafe, and Cyrus emerged looking glassy-eyed and giggling nonstop. Delevingne is said to have kept a lower profile than her twerking pal.
Cyrus previously spoke of her love for the Netherlands city, where marijuana is legal and smoked openly in cafes. "That was more pleasure [than business]," she said of a recent trip to the capital. "That was just, I'd never been before, so obviously I needed to go."
Last time she was in an Amsterdam cafe, she hung out there for seven hours. When asked about it, she giggled, "It definitely wasn't for the WiFi."

Source:
Miley Cyrus Parties in Amsterdam Marijuana Cafe With Cara Delevingne