'Republican at Heart' Kelly Clarkson Is Voting for Barack Obama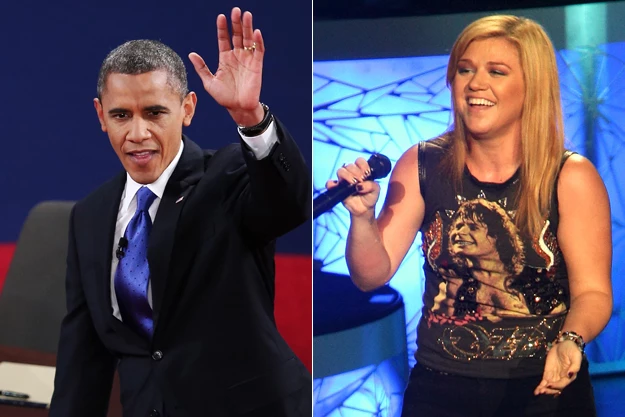 Kelly Clarkson is once more making headlines for her political leanings. The 'American Idol' alum has come out in support of President Barack Obama in the 2012 election.
The 'Catch My Breath' singer told The Daily Star (via Pegasus News), " I've been reading online about the debates and I'm probably going to vote for Obama again, even though I'm a Republican at heart." The latter part of Clarkson's statement shouldn't surprise many — she's a native Texan! Though earlier this year Clarkson voiced her support for fellow Texan Ron Paul, a Libertarian favorite, she's rooting for the Democratic incumbent this time around.
So what made her switch party lines? Apparently, Clarkson sides with Obama's social policies over Republican candidate Gov. Mitt Romney's. "I can't support Romney's policies as I have a lot of gay friends and I don't think it's fair they can't get married," Clarkson explained. "I'm not a hardcore feminist but we can't be going back to the '50s."
Clarkson is also a fan of First Lady Michelle Obama's work with nutrition and ending childhood obesity. It's likely a cause close to Clarkson's heart, as she has been criticized since her 'Idol' days for her fluctuating weight. (For the record, we think she's gorgeous at any and every size!) Kel told press, "She has been busy promoting better education and healthy diets, which is something we could all use a dose of reality on."
Next: Vote for Your Favorite Kelly Clarkson Cover!
Watch Kelly Clarkson Perform the National Anthem at Super Bowl XLVI Source:
'Republican at Heart' Kelly Clarkson Is Voting for Barack Obama