Taylor Swift + Lorde Lunch in NYC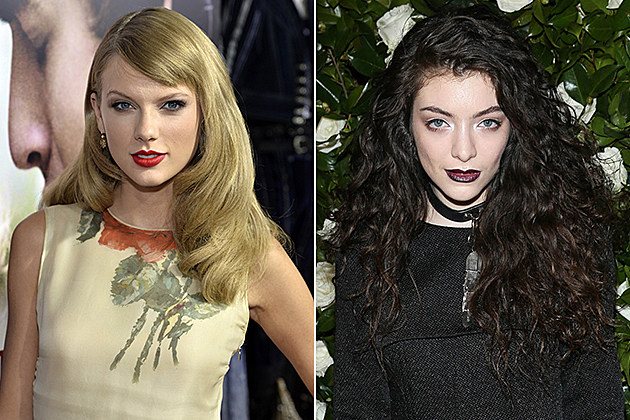 How's this for an amazing celebrity sighting: Taylor Swift and Lorde lunching together in New York City!
The singer-songwriters were spotted by fans on Monday (Nov. 11) at the popular Shake Shack eatery on Manhattan's Madison Avenue. One even snapped an (albeit blurry) photo, but it sure looks like the stars — even the clothes are totally what they'd wear:
@tayoIrswift calm down i just saw them & the body guards didn't want to take photos but luckily my friend did pic.twitter.com/lr1UqOh9jL

— Trixie Kaye ✿ (@tkconcepcion) November 12, 2013
We'd LOVE to know what these two young musical phenoms discussed — a collaboration, please, please?! — but it's nice to know that there's no feud after Lorde was quoted last month as saying T. Swizzle's flawlessness isn't good for girls.
"Taylor Swift is so flawless, and so unattainable, and I don't think it's breeding anything good in young girls," Lorde said in the October 2013 issue of New Zealand's Metro magazine. "I'm never going to be like Taylor Swift, why can't I be as pretty as Lorde?' That's f–king bulls–t."
Not a diss at all, but nonetheless Lorde later clarified her position. "What I meant was: there's a lot of importance placed on physical perfection in this industry, and I wish my favourite stars didn't look perfect because I think fans (me included) have these feelings of worthlessness, like they'll never be as pretty/talented/whatever, as a result of this intense photoshop culture and the endless strive for perfection."

Source:
Taylor Swift + Lorde Lunch in NYC