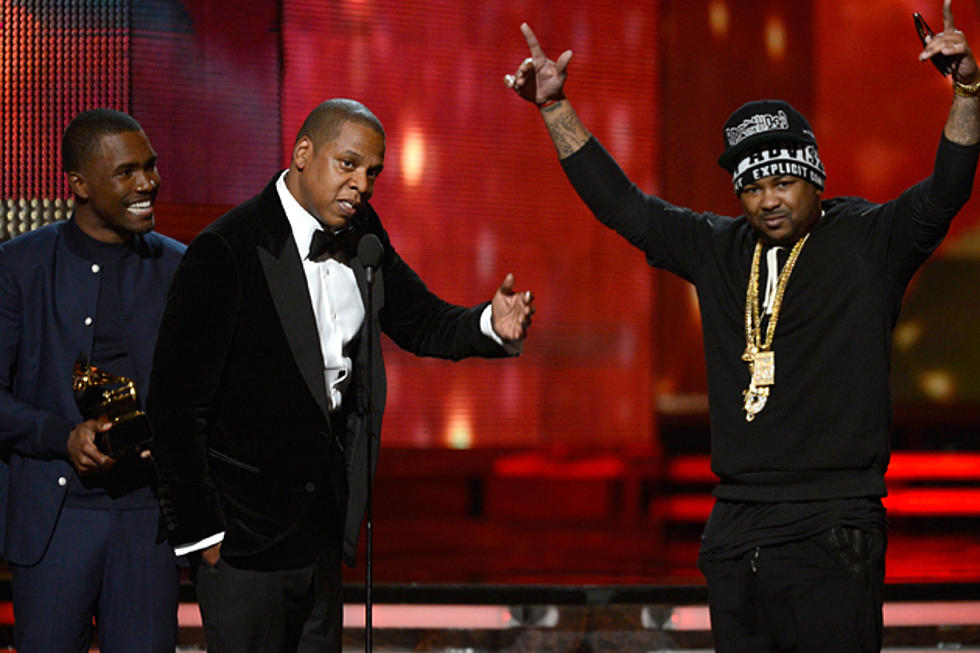 Frank Ocean, Jay-Z, The-Dream Win for 'No Church in the Wild' at the 2013 Grammys
Kevork Djansezian, Getty Images
Carly Rae Jepsen and Ne-Yo presented the award for Best Rap/Sung Collaboration to Jay-Z, Frank Ocean, and The-Dream for their hit 'No Church in the Wild.' Noticeably absent though, was Kanye West, who is also on the record.
"I didn't think I'd be the one speaking first on this one, but thank you. I forgot my little brother here, Brian this is for you," said a visibly excited Ocean. "And thanks to this guy [Jay-Z] for being on the record with me, and Mr. West also."
"I'd like to just thank Roc Nation and just everybody, and all the fans," added The-Dream. "I know last time I was cut off from the Grammy speech, but I'd like to thank my mom and my grandfather for giving me the gifts that I have."
Not to be outdone by the "stop talking" music the Grammy producers played as Jay-Z began to speak, he offered one line of gold.
"I would like to thank the Swap Meet for his hat," he said, motioning to The-Dream's attire.
Watch the Jay-Z + Kanye West 'No Church in the Wild' Video Feat. Frank Ocean, The-Dream