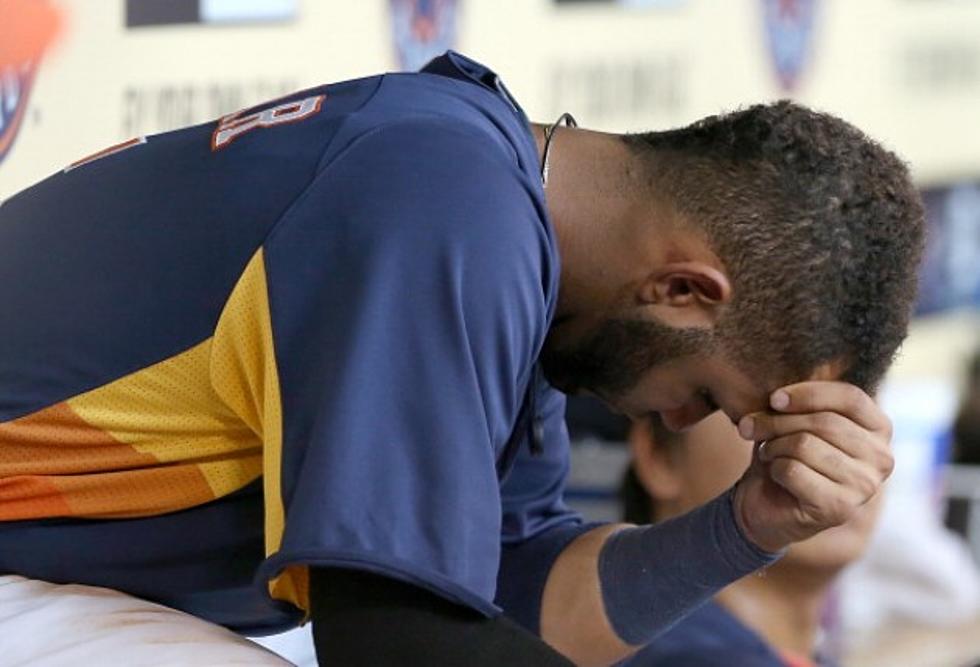 Houston Astros Draw 0.0 TV Rating on Sunday
Getty Images
According to the latest Nielsen ratings from the Houston area, no one - and we mean no one - was watching the struggling Houston Astros on Sunday. 
Yahoo reports the team notched a 0.0 on the ratings scale. The Astros were playing the Cleveland Indians and lost 9-2. The Astros are currently sitting in last place in the AL West. Obviously the Nielsen ratings are a bit flawed, but still, a zero? That's horrible.
Most Houston sports fans were watching the Texans get beat up by the Super Bowl champion Baltimore Ravens, 30-9. However the Texans, 2-1, are in first place in their division. The report shows that 23% of Houston's TV watching audience was viewing the Texans.