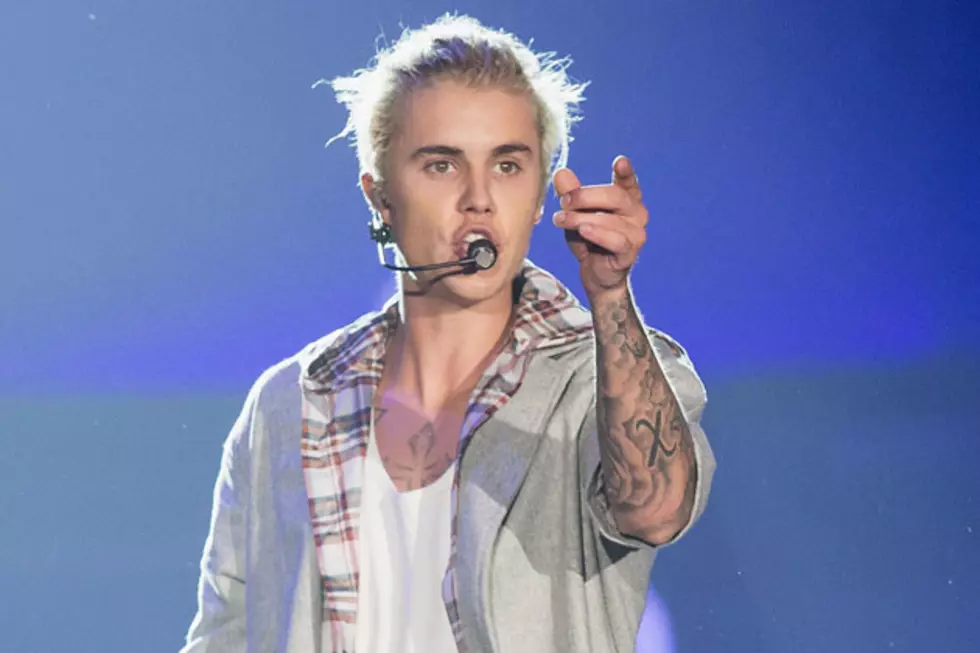 Justin Bieber '90 Percent Sure' Instagram Is 'For The Devil'
Mat Hayward, Getty Images
Will Justin Bieber ever return to Instagram? Unless the photo-sharing service decides to exorcise itself, it seems unlikely, as the "Sorry" singer feels Instagram is imbued with an unholy darkness.
Bieber addressed the crowd during last night's (November 29) London stop on his seemingly unending Purpose World Tour, where he spoke about his noticeable absence from the social media platform.
"Who thinks I should get my Instagram back?" Bieber asked, as though he weren't already well aware the present sea of devoted Beliebers would communicate their desperation with uproarious applause (which they did).
"I don't wanna get my Instagram back," he responded with a cruel wink seconds later, just before segueing into a short and strange speech denouncing the (literal!) evils of Instagram, which -- so Bieber says -- is a tool of the devil's.
"Instagram is for the devil. I think Hell is Instagram. I'm like 90 percent sure," Bieber informed the crowd. "We get sent to hell and we get, like, locked in the Instagram server. I'm stuck in the DMs. I'm trying to climb my way out and I can't."
So it seems Bieber's Instagram-ing days are officially dead and buried beneath the soil. Fans will no longer be privy to fleeting (and highly curated) glimpses of the "Company" singer's private life. Alas, nothing gold can stay.
See a Collection of Justin Bieber's Best Live Vocals