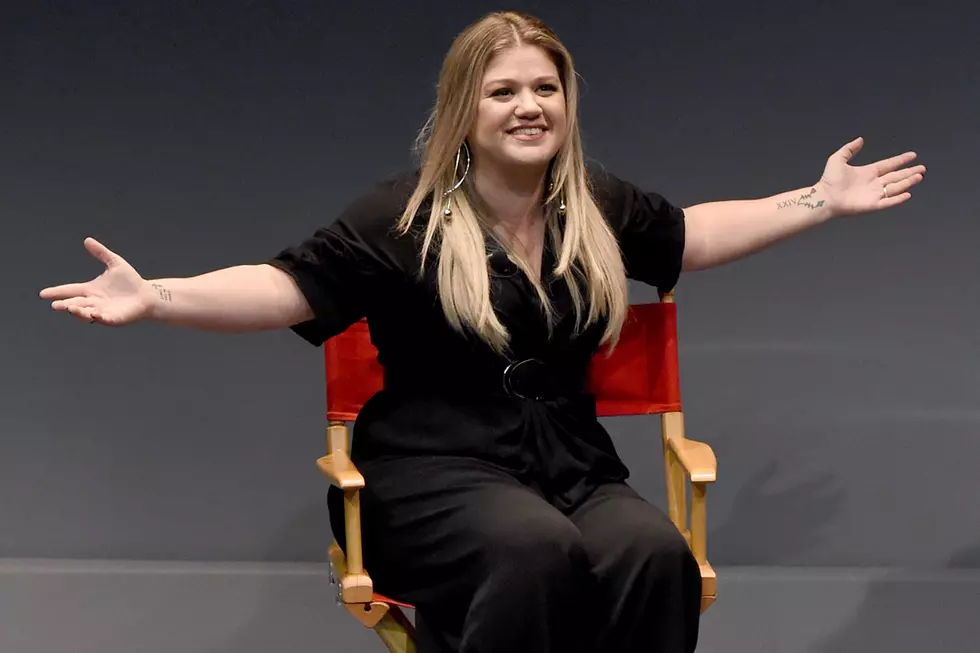 Kelly Clarkson Doesn't Care About People's Opinions on Her Weight
Jamie McCarthy, Getty Images
Kelly Clarkson is a strong and confident woman that's an inspiration to many, and she's continuing to be a voice against toxic stereotypes when it comes to weight.
In an interview with Redbook, the superstar doesn't hold back when discussing the shame women receive about weight gain and loss in Hollywood's eyes, saying that she and Miranda Lambert have discussed how they've been put through the wringer based on their appearances.
"No one actually cares about your health. They just care about aesthetics," she explains, adding that her weight reflects her emotional state. "It's when I'm fat that I'm happy."
Clarkson has been open about the struggles she's faced over the years dealing with people's insulting opinions regarding her weight, and has defended herself on more than one occasion against rude comments from internet trolls. But she's completely happy, no matter the number on the scale.
"If you gauge your life on what other people think, you're going to be in a constant state of panic trying to please everyone," she advises. "People should just concentrate on their own lives and their own health and their own happiness, and whatever that looks like for you, be happy with it."
The "Piece by Piece" singer will serve as a coach on Season 14 of The Voice, revealing that she is far more interested in finding a singer she's passionate about than being crowned champion. "I've already warned both Adam and Blake that winning is not my biggest concern. I want to find someone who has incredible talent and really work with that person," she says. "It would be amazing to look back in a decade and see this artist have a huge, successful career that I was a part of."
Country Stars Who Have Lost Weight