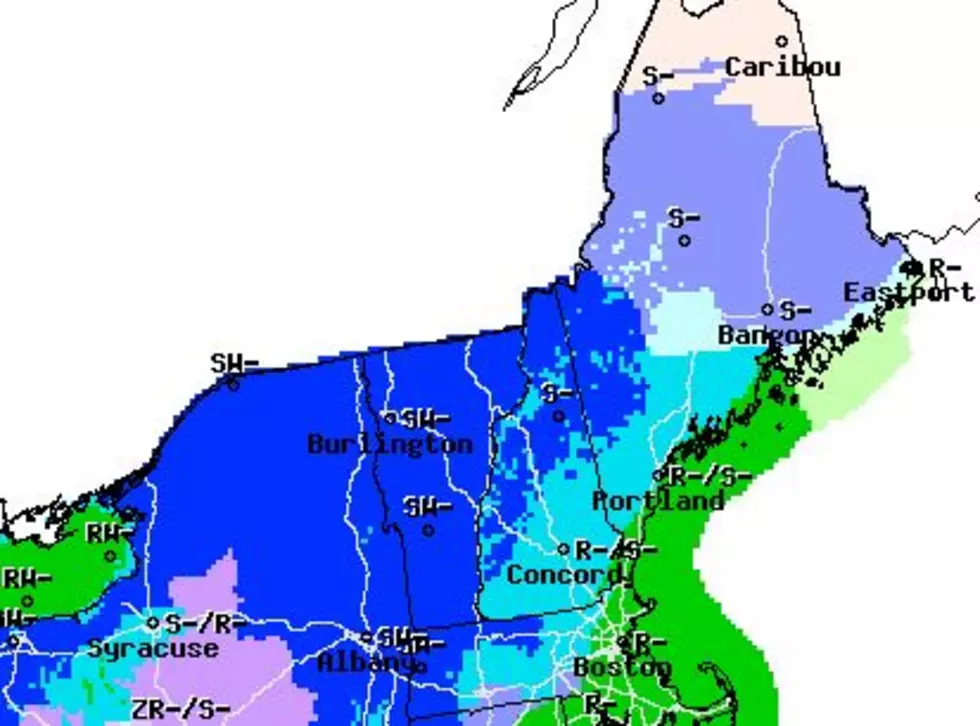 Looming 2,000 Mile Long Storm Track Will Bring Snow To Maine
National Weather Serivice
About a week ago, we told you that Maine could see its first real snowfall of the 2022 / 2023 winter season toward the end of this coming week.  Now, it looks like that first snow will begin falling even earlier than we thought.
According to AccuWeather, a massive storm that is slowly working its way across the country will bring snow to New England about the middle of this week.  The part of the country affected by the snow will stretch from Denver to Chicago to Boston to Northern Maine.  It does, however, look like it will miss New York City.
How Will It Affect Central Maine?
Based on current information from the National Weather Service, the first part of the week will be really nice.  Sunny skies and highs in the mid-40s.  Tuesday night, that all starts to change.  It will cloud up and get colder.
On Wednesday, we'll see a mix of snow and rain.  We could see as much as 3" of accumulation.  We'll likely get more of the same on Thursday.
But, on Friday, we're back to nice weather.  Sunny skies and a high in the low-40s.
Because of the temperatures, it is unlikely that this first snowfall will stick around.  At least not for long.
Coastal Maine
According to the National Weather Service, the coast of Maine will not really see any winter weather from the storm.  There is a good chance that the coast will see some higher than normal winds and could see a decent amount of rain on Wednesday.  However, the nice weather will return by Thursday morning.
Of course, the storm is still a few days away, so keep in mind that these forecasts could change significantly between now and then.
The Longest Rivers In Maine
Check out this list of the longest rivers in the State of Maine. This data comes from
Wikipedia