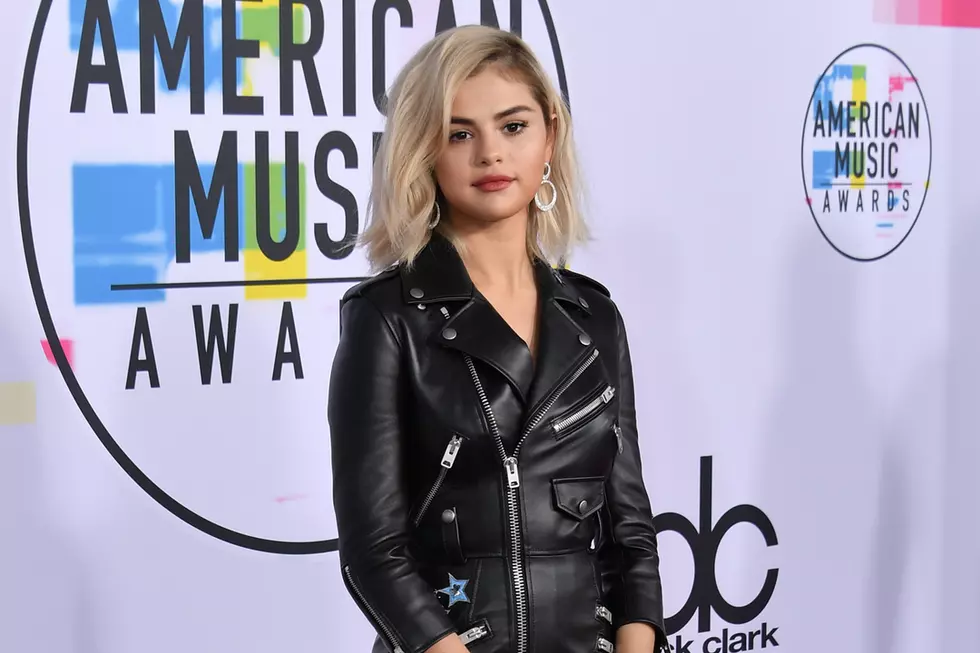 Selena Gomez Remembers 'Life-or-Death' Period Following Lupus Diagnosis
Neilson Barnard, Getty Images
On Monday (November 20), the "Wolves" singer made an appearance at the Lupus Research Alliance Breaking Through Gala to raise awareness and discuss the period in which she understood her Lupus Nephritis diagnosis to be "life-or-death."
"I am really honored to be here with all of you guys tonight, my Lupus community," the actress started. "As many of you know or might not know, I was diagnosed with Lupus about five or six years ago."
"Maybe I wasn't necessarily really good at knowing what that meant so it actually got to a point where it was life-or-death," Gomez admitted before revealing assuring she's been recovering "quite well" since her life-saving kidney transplant surgery, donated by her closest friend, The Secret Life of the American Teenager actress Francia Raisa, in September.
Just over the weekend, the 24-year-old star emerged at the 2017 American Music Awards (November 19) with her first performance since the surgery. Now, she's more determined than ever to join the fight in assisting doctors who are researching a cure for those afflicted by the disease.
"I also want people to know why research is so important and why we must support the scientists who bring all the promise of new discovery," said the "Bad Liar" star. "It feels good to actually be honoring people like you or in my world it could seem kind of vain, but this is really, really special."
Gomez rounded off her speech with a moving closing statement: "I'd like to see the day when all young women can realize their dreams of life without...Lupus...So that none of us are alone, especially the young women that I have grown up with and heard many, many stories."
Selena Gomez's Best Dance Breaks: