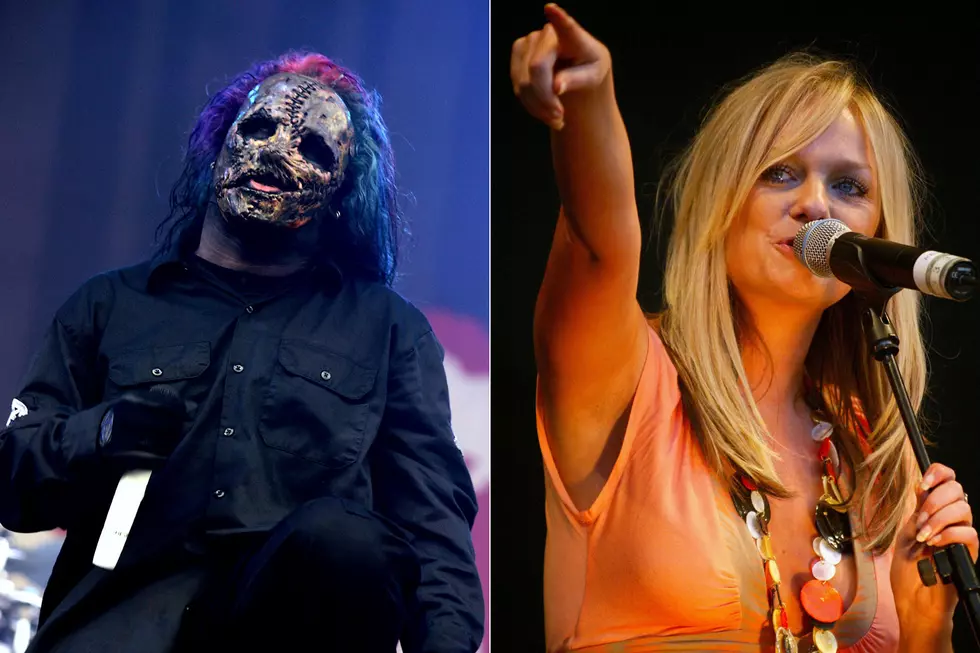 Listen: Add Spice Girls to Slipknot for One Catchy Mashup
Jo Hale / Carl de Souza, Getty Images
Slipknot and Spice Girls are two entities rarely uttered close together unless you're thumbing through a record store rack somewhere. But lo and behold, a YouTuber named Bill McClintock has found a way for the pair to co-exist ... in the form of a mashup of course.
The blending works surprisingly well, opening with Corey Taylor's labored breathing, but using the undeniably catchy Spice Girls hook to keep things moving forward. Taylor's spitfire, aggressive lyrics work quite well layered over the pop perfection.
The mashup does miss the heavy percussive brutality of the Slipknot original, but who knew that Baby Spice could essentially serve as a hype "girl" for Taylor? Take a listen to the mashup in the player below.
And should you enjoy what McClintock does, you can check out more of his mashups at his YouTube channel. He appears to enjoy the dichotomy of metal pressed up against pop, funk and disco. Some of his other pairings include Quiet Riot with Kool & the Gang, Black Sabbath and CCR with the Ohio Players and Whitesnake melding with Temptations singer Eddie Kendricks.
The SlipGirls Mashup - "If You Wanna Breathe My Sulfur"
Every Slipknot Song Ranked