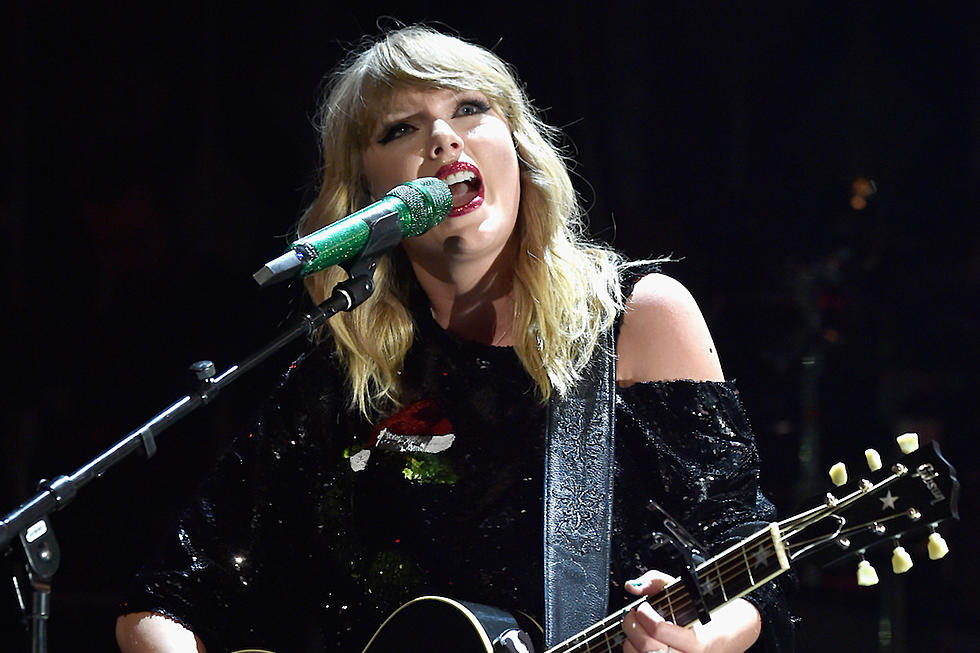 Taylor Swift Returns to Nashville's Bluebird Cafe for Surprise Performance (WATCH)
Theo Wargo, Getty Images for iHeartMedia
Taylor Swift toured her old stomping grounds for a personal occasion last night.
The "Delicate" superstar stunned a group of 40 listeners when she stopped by Nashville's Bluebird Cafe Saturday night (March 31) to deliver an intimate showcase with songwriter Craig Wiseman, who invited Swift to perform to mark the cafe's 35th-anniversary.
For the 28-year-old singer, the coffee shop holds a distinctive place in her heart as it was one of the venues Swift would perform before her rise to musical stardom.
"I wanted to say a big thank you to the Bluebird Cafe," she told the crowd. "I think any songwriter in town would echo my sentiments and say that this is kind of the only place where this exists — this particular place where you get to come and hear the writer's take on the songs they've put out into the world."
Both performers shared the stage to give a live set of the Reputation musician's most well-known hits like "Shake It Off" and "Love Story," as captured on video by an attendee in the crowd who posted clips from the private concert on Twitter.
In another clip, the Pennsylvania-born, Nashville-bred star can be seen delivering a rare execution of Little Big Town's "Better Man," which Swift originally wrote for the American country music band.
Taylor Swift's Best Live Vocals