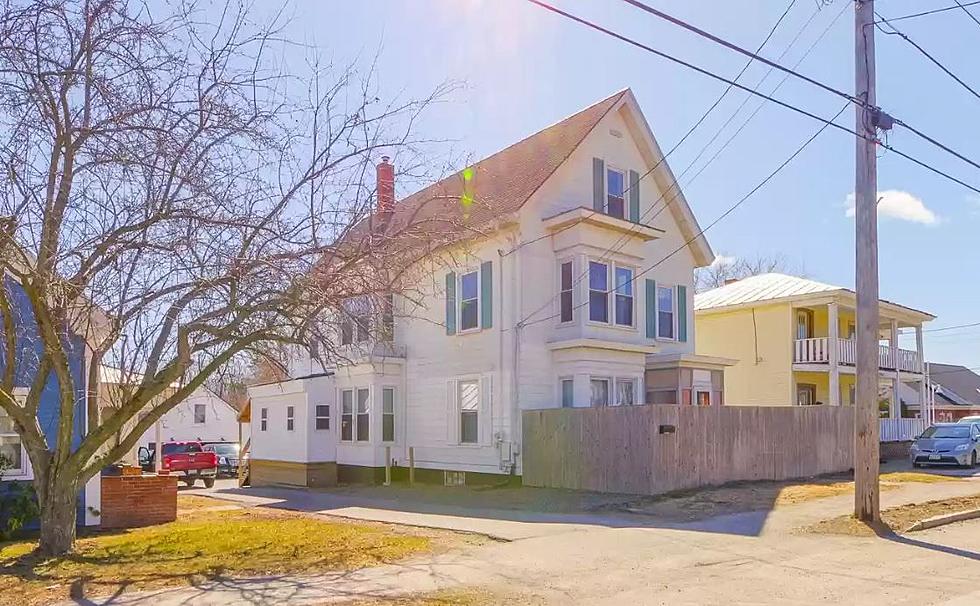 Cheapest House With A Pool Currently For Sale In Central Maine
Sabra Hayden @Century 21
Despite that fact that we have spent the last few days talking about how we were going to get at least one more winter weather event, we can all agree that summer is just around the corner.  How cool would it be to have a pool this summer?  There'd be no need to pack the kids up to take them to the beach or a public pool on those hot, steamy, summer days.  All they have to do is step out the back door!
We've done some searching and we are pretty sure we have found the only home with a pool that is currently for sale in Central Maine.
According to Realtor.com, the large, single family, home at 102 Main Street in Fairfield has six bedrooms and 3 1/2 bathrooms.  Encompassing over 2,400 square feet, it also has a nice kitchen, dining room, living room, and a basement that could easily be finished (and used as another bedroom, man cave, lounge, or game room).  The home also has a two car garage.
And, of course, it has a large, above ground, pool.
103 Main Street, Fairfield, Maine
Located on Main Street in the Town of Fairfield, this large family home has 6 bedrooms, 3 1/2 bathrooms, and a pool! As of April 2022, it was listed at just under $200,000. Get more details
HERE
The price for the home is $299,000.  Assuming you put $72,000 down at closing, your monthly payment would be about $1,600.  This would cover mortgage, insurance, taxes, etc.
If we are wrong about this being the only home in Central Maine with a pool for sale, let us know.  Send us a message through our radio station app or message us on Facebook.
Cape Code Mansion
This unbelievable mansion is located in the Cape Cod town of Barnstable, MA. The 15,500 square foot home has 7 bedrooms, 9 1/2 bathrooms, a pool, private beach, and more. Get more details
HERE
.
Thanks for helping to make our radio stations the best that they can be.  If you see something we should be talking about, let us knw by messaging us on Facebook.