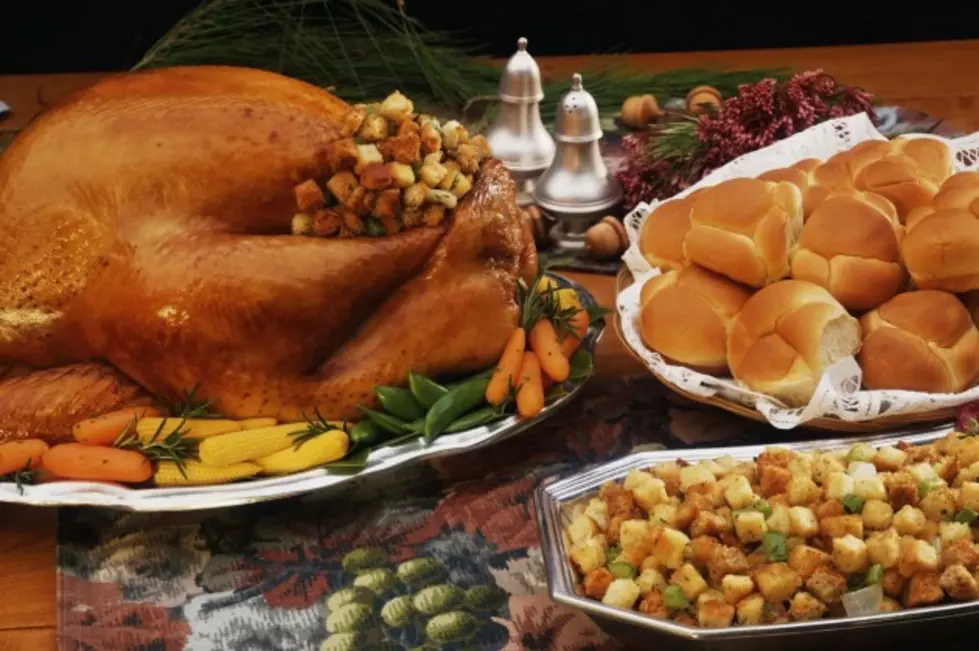 Top Five Best Thanksgiving Movies
Comstock
It's hard to believe that Thanksgiving is a week from Thursday.
After the Thanksgiving Day parades, NFL Football, a huge dinner with family and friends and a trek to the living room to relax, what's next when the tryptophan kicks in and no one wants to move from the sofa?
Bring on the Thanksgiving movies!
Forbes magazine has come up with their list of the top five best Thanksgiving movies of all time. I am pretty sure, the number 1 pick is a no brainer, and the others are all great movies.
Here they are, from number 5 to number 1.
5 Grumpier Old Men Walter Matthau and Jack Lemmon star in this classic. Although not a traditional holiday movie, the heart of the movie makes it a great watch for the entire family.
3 Hannah and her sisters   Woody Allen wrote, directs, and stars in one of his best movies. The movie takes part between two Thanksgivings and follows the story of  Hannah (Mia Farrow), her younger sisters Lee (Barbara Hershey) and Holly (Dianne Wiest) and the men in their lives.
1 Plains, Trains, and Automobiles This shouldn't be a surprise to anyone who has seen this 1987 classic. The film stars Steve Martin as Neal Page, a high-strung marketing executive, who meets Del Griffith, played by John Candy, an eternally optimistic, outgoing, overly talkative, and clumsy shower curtain ring salesman. They share a three-day odyssey of misadventures trying to get Neal home to Chicago from New York City in time for Thanksgiving with his family. Almost every scene in the movie is hilarious, right up until the emotional final scenes. It is one of those movies that can be watched numerous times and at least for me, never get tired of seeing over and over again.
That's the Forbes list. I might have had a Charlie Brown Thanksgiving on the list, but everything is open for debate! Have a great Thanksgiving!