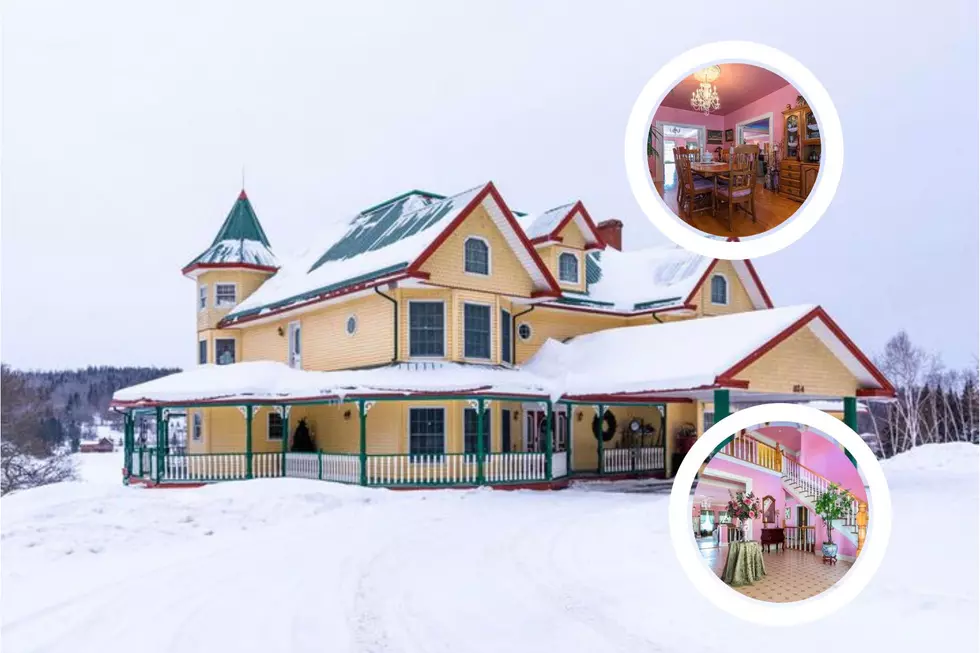 You Will Never Believe Where This Maine "Castle" Is Hidden
Matt Dechaine @ EXP Realty / Canva
If you have the money, and you have always wanted to live in Aroostook County, you may as well doing it in style, right?  Like living in a "castle"!
According to the Maine Listings website, the Queen Anne Victorian style home known as "The Castle on The Lake" is for sale.
The 7,000 square foot home, located just outside Madawaska, has 5 bedrooms, 3 bathrooms, several living rooms, a formal dining room, a wrap around porch (veranda?), a game room / lounge, fitness room, a three car garage, and more.
The home sits on a one acres plot of land on the shore of Long Lake.   This location gives residents, and their guests, some amazing views of the pristine Northern Maine lake.
Even though the "castle" was built in the Queen Anne style, it was not constructed a century and a half ago.  In fact, built in 1992, it is a fairly new home.  As you look through the pictures below, one of the things that will definitely stick out for you is the fact that the place is REALLY colorful.  The walls are colored in pinks teals, bright greens, etc.
Madawaska House
The 7,000 square foot "Castle of The Lake" sits on the shore of Long Lake. It is a short drive from Madawaska and has 5 bedrooms and 3 bathrooms. Take a look and get more details
HERE
.
Of course, the house would make a great single family home.  There's plenty of room for the whole family and rooms for guests, too.  But, it could also make an amazing bed & breakfast, too.
And, even though it is nearly as far north in the State of Maine that you can go, it is only a few minutes' drive from restaurants, gas stations, a golf course, and a small airport.
The current list price is $1,350,000.  Get all the details HERE.
9 Majestic Maine Lakes
One of the things that attracts boaters, fishermen, nature lovers, and outdoor adventurers to the State of Maine are our majestic lakes and ponds. The state has close to 100 decent sized lakes and thousands of much smaller lakes and ponds. We have selected 9 of the most striking lakes for our list.