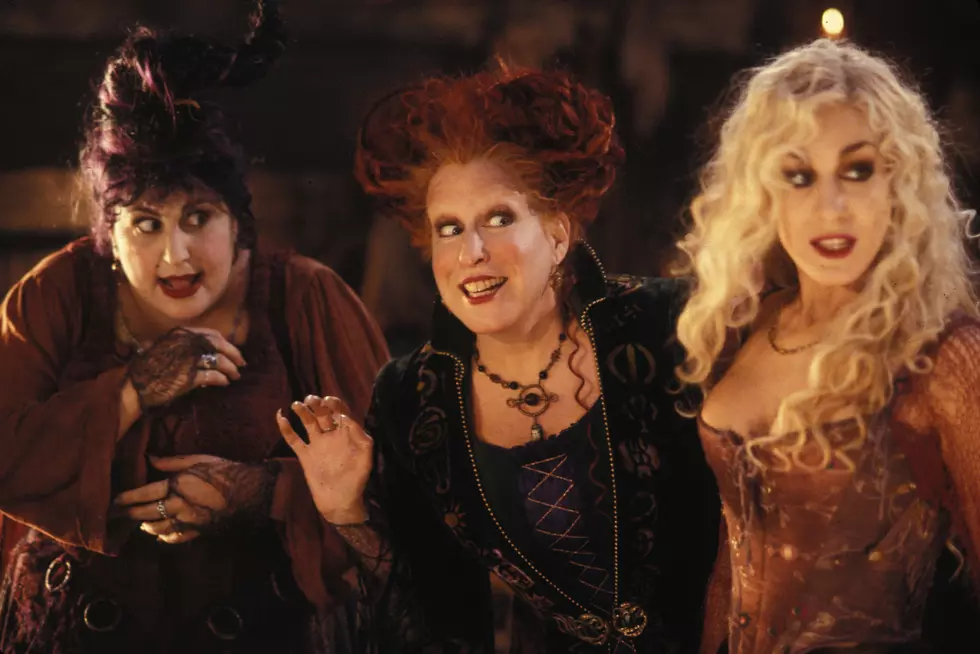 'Hocus Pocus' Writer Says a Sequel Is Actually Happening, but Not How You Think
Buena Vista
It's the best time of the year again. Forget your Pumpkin Spice Lattes and the changing leaves, set aside your excitement for sweater weather and apple cider; Halloween is on the way and that means one thing and one thing only: Hocus Pocus season! The beloved (or by some, hated) Disney movie pops up on TV non-stop throughout October, sparking annual Twitter debates about whether it's actually any good (it is), or just fuel for millennial nostalgia (sure, but also still good). But the Sanderson sisters won't remain relics of the past anymore. A virgin has lit the Black Flame Candle and that long-rumored Hocus Pocus sequel is actually happening.
Update: According to Deadline, a "reimagining" of the original 1993 movie is in the works with original producer David Kirschner executive producing and a script from Scarlett Lacey (The Royals). The site reports that the sequel will be a TV movie, but sadly with an all new cast and new director. However, it doesn't exactly say the original cast won't be appearing, so that's still open to speculation.
Previously: Rumors about a follow-up to the 1993 movie have been popping up for years now. Back in 2014 Tina Fey was said to be developing a sequel, but that was quickly debunked. Last year Doug Jones, who played everyone's favorite zombie Billy Butcherson, said talks were ongoing at Disney for a potential sequel. And over the years Bette Midler and Sarah Jessica Parker have said they'd be game to return for another outing. But now original screenwriter Mick Garris has said in a new interview with Forbes that a sequel is actually being written. However, it won't exactly be what you're expecting:
There have been rumors of a Hocus Pocus sequel for the last 10 years that will not die. I have heard they are developing the script, I haven't been involved in it but I think there will be a sequel it might be for Disney Channel or Freeform or ABC. I think it will be for television but I hear that it is moving ahead.
So we won't get to see a Hocus Pocus sequel on the big screen, but I guess there is a charm to watching it in the same place we've been rewatching the original film all these years. When the magazine asked Garris whether the original cast would return he shared even better news:
I think they are, yeah, I think they are. If they don't do that I think it would be a big mistake because all three of them are still so incredibly potent and powerful and great performers and who else can recreate those characters?
It certainly wouldn't be a Hocus Pocus movie without Milder, Parker, and Kathy Najimy's Sanderson sisters. But will the sequel also feature the returns of Thora Birch, Vinessa Shaw, and Omri Katz – who is somehow 41 years old. Time has surely gone by since the original, so Disney might just introduce a new set of kiddos and bring back the original cast in cameos. Until we learn more, enjoy the 12-hour Hocus Pocus marathon on Freeform this Halloween.