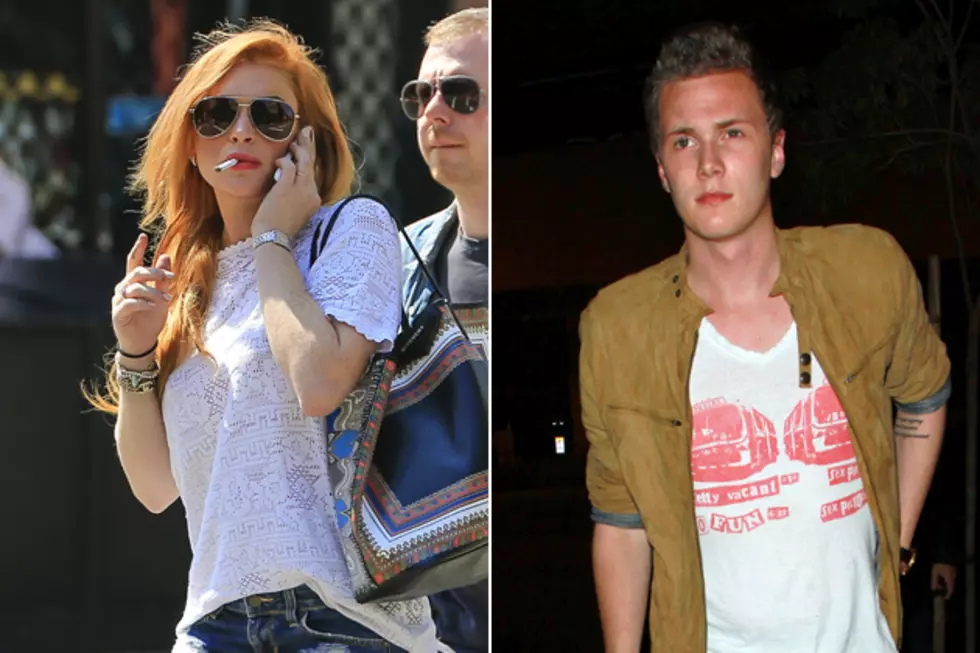 Lindsay Lohan Accused of Being Behind Barron Hilton Beating
Pacific Coast News (2)
Another day, another drama for Lindsay Lohan. The latest? She's accused of being the mastermind behind a beatdown of her nemesis Paris Hilton's little brother, Barron. Yikes!
TMZ reports that Hilton attended a party at a Miami mansion where Lohan was staying for the Art Basel festival. The party went on til way after daylight, so one can imagine that between booze, lack of sleep and probably an abundance of um, other things, not everyone present was too lucid. In any case, sources say that yesterday (Dec. 6), in the wee hours, Hilton was accused of smack talking Lohan. (Lohan and the Hiltons have hated one another since 2006!)
When that happened, someone roughed him up, and Lohan allegedly giggled and egged the aggressor -- who was on her arm up to that point -- on. Hilton was beaten badly (see pics here) and told police that Lohan approached him, saying, "If you talk s--- about me to my boyfriend, this is what you get!" (Who even knew she was dating anyone?)
The guy hurt Hilton pretty badly, and Hilton told police that he doesn't know who his attacker is, but that Lohan planned the entire thing.
For her part, Lohan denied being on the scene at the time of the incident ... but there's video footage of Hilton confronting her just moments after the fight, in which she insists, "I saw nothing ... you're harassing me."
Wonder what Oprah -- and Lohan's probation officers -- will say about this one.