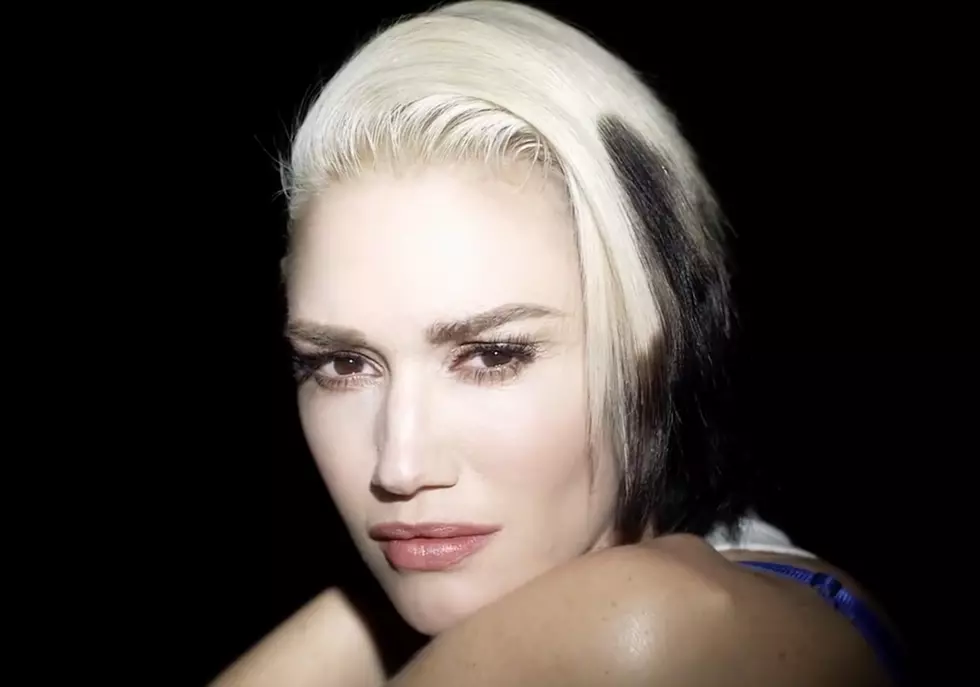 Used to Love You: 10 Post-Divorce Diva Pop Songs
YouTube
Saying goodbye is always the hardest part... well, sometimes.
For pop stars, divorces can seem harrowing when splayed out in the tabloids for public consumption. But singers like Gwen Stefani, Jessica Simpson and Michelle Branch have all survived broken marriages by funneling their heartache and pain through creative expression, and by creating hit songs anyone experiencing a difficult breakup can relate to.
From f--- you anthems to mournful relationship eulogies, check out the best post-divorce songs by pop's biggest divas, below.
"Used To Love You," Gwen Stefani
Once she ended her thirteen-year marriage to Bush lead vocalist Gavin Rossdale in August 2015, Stefani looked her lover straight in the eyes on the tear-stung tune, "Used to Love You," an impassioned confessional that echoes the emotional surrender of "Don't Speak."
"Why Should I Be Sad?," Britney Spears
After her short-lived marriage and exhausting custody battle with ex-husband Kevin Federline (the pair were married from 2004-2007), Spears vented her heartbreak in the R&B-infused deep cut "Why Should I Be Sad?" from her 2007 comeback record, Blackout.
"I Don't Give A...," Madonna
Straight from the opening lyrics ("Wake up, ex-wife / This is your life"), Madonna took charge of her new narrative as a single woman on "I Don't Give A...," an autobiographical track that called to mind the singer's nearly eight-year marriage to Guy Ritchie, which ended in 2008.
"Breathe In. Breathe Out.," Hilary Duff
Setting the tone for her revival record of the same name, "Breathe In. Breathe Out." became Duff's saving grace after parting ways with former hockey star, Mike Comrie, to whom the star was wed until their separation in 2014. The divorce was finalized in February 2016. (Duff was likely able to take a long sigh of relief.)
"Tin Man," Miranda Lambert
Although Lambert never went on record to source ex-husband Blake Shelton as the heartless lover in "Tin Man," listeners can assume the loveless lyrics of the savage track speaks to the atrophy of their marriage, which ended in divorce in July 2015.

"Let Him Fly," Jessica Simpson
Once the buzz of her June 2006 divorce from 98 Degrees star Nick Lachey simmered down, Simpson channeled her agony into a sentimental rendition of Patty Griffin's "Let Him Fly," which appeared on the performer's fifth studio album, A Public Affair.

"Not a Love Song," Michelle Branch
In November 2015, Branch went through a public divorce and custody battle with bassist Teddy Landau after spending eleven years together. In 2017, the singer confronted their rocky past on "Not a Love Song," in which Branch cries, "Remember when you said 'together forever'? / Whatever... / You're just somebody that I wasted my youth on."

"By the Grace of God," Katy Perry
In the dark hours that came after her divorce from Russell Brand in December 2011, Perry found the light at the end of the tunnel with "By the Grace of God," an anthemic godsend that saved her from depression and thoughts of suicide.

"Thick of It," Mary J. Blige
In spite of her contentious divorce from ex-husband and manager Kendu Isaacs in September 2016, Blige replied by reclaiming her strength on "Thick of It," a vigorous reminder that the queen of hip-hop can do bad all by herself.

"My Song (Too Far Gone)," Cher
Despite her turbulent marriage to late country star Gregg Allman, whom Cher divorced in July 1979, she later lamented their breakup on the heartfelt "My Song (Too Far Gone)," maintaining that "nobody ever made me feel as happy as Gregg did."

10 Artists With Clap Back Songs About Celebrities: