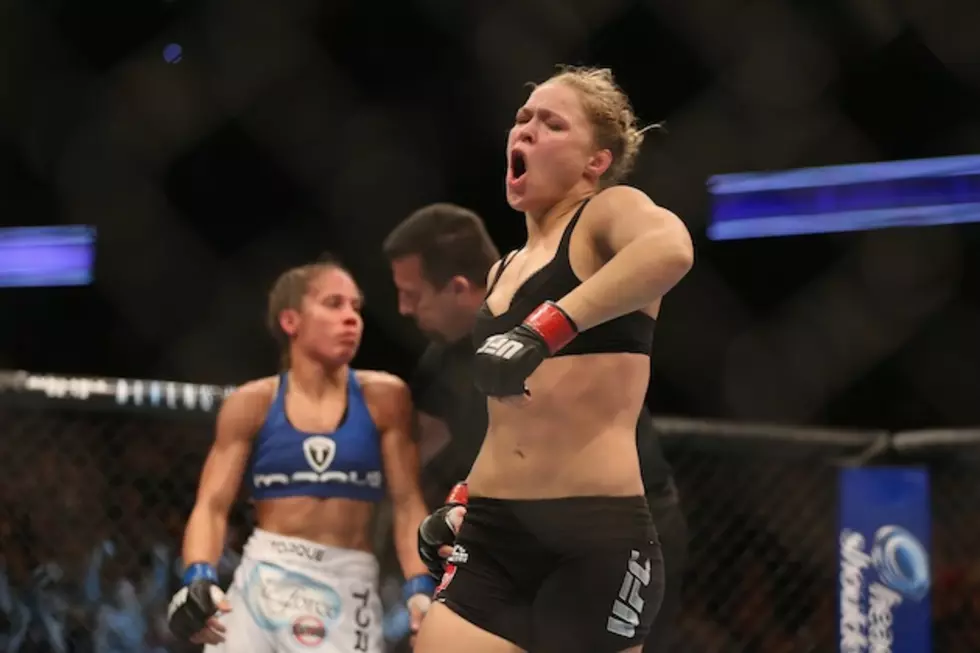 Ronda Rousey To Coach on 'The Ultimate Fighter'
Getty Images
Ronda Rousey, arguably UFC's fastest rising star, will serve as one of the coaches on the next season of 'The Ultimate Fighter,' the reality-based competition show, UFC president Dana White said at UFC 158 in Montreal on Saturday night.
Rousey's coaching opponent will be the winner of the upcoming Miesha Tate - Cat Zingano fight. Rousey and her opponent will become the first women to coach on 'TUF'.
While Rousey will be the de facto star of the show, TUF 18 will feature both 135-pound men and women, which will perhaps turn the dramatic and combative-by-nature show into an MMA version of "Big Brother." Ironically, Rousey will be coaching potential future opponents of hers, as well. Will she take precautions not to teach the fighters too much — like how to escape her arm bar? We'll see.
Rousey's role on TUF illustrates her importance to the UFC brand in broadening the demographic of UFC's audience. Her extraordinary fighting ability only guarantees a few fights — and little screen time — each year. White and UFC have to find other ways of getting Rousey out there, so they are showcasing her each week on a national broadcast.