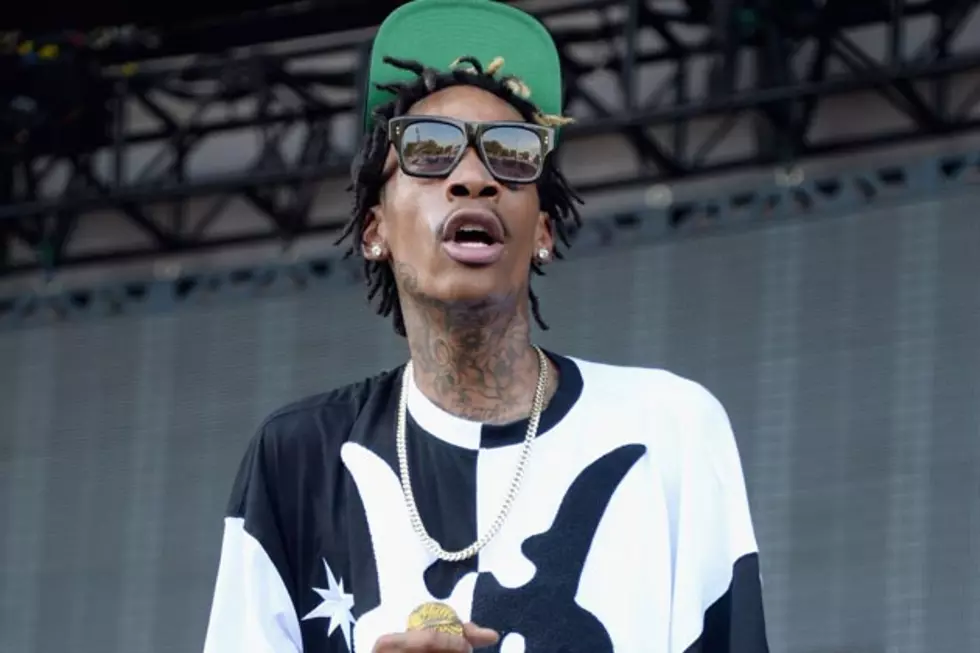 Wiz Khalifa's Uncle Shot and Killed
Theo Wargo, Getty Images
It's a rough start to 2014 for Wiz Khalifa. The 'Black and Yellow' rapper's uncle Imani Porter was shot in the head and killed on Wednesday, Jan. 8, in Wiz's beloved Pittsburgh, Pa.
A suspect has already been arrested and charged in the crime, which, for lack of a better phrase, is good news in the middle of a very bad situation, since having the alleged shooter in custody can provide some relief for Porter's survivors and some information to the police.
The Boombox reports that the suspect is Jaron Young, 17. He has been charged with homicide, conspiracy and several other crimes that are related to the shooting. The authorities are on the hunt for another man related to this case.
The incident took place in a fast food eatery parking lot at the Waterfront. Porter had delivered several bricks of heroin for distribution when Young and another suspect drew guns. Porter was shot and later died at UPMC Mercy Hospital.
The victim's father, Jibril Abdul-Hafith, is devastated by the loss, saying, "I've been crying all night, been crying when I woke up. There's a hole in my heart."
Wiz himself took to Twitter to mourn the loss.