Leona Lewis Was Ousted on 'We Found Love' for Rihanna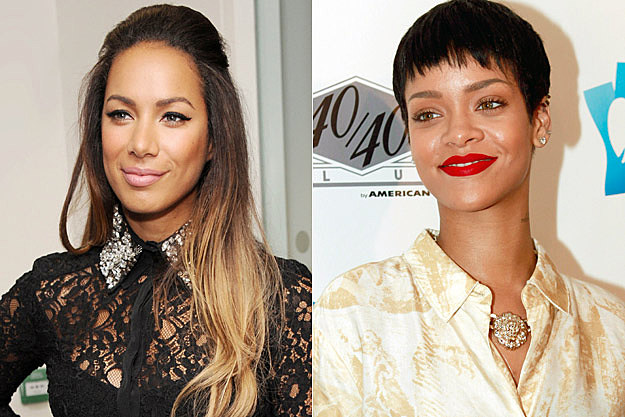 'We Found Love' was a smash single for Rihanna and Calvin Harris, but now British singer-songwriter Leona Lewis says she originally recorded the tune.
Lewis told The Daily Star that she recorded the track with Harris first, but it was ultimately released by the 'Unapologetic' singer. "I worked with Calvin and we recorded 'We Found Love,'" the 'X Factor' alum says. "But he went touring with Rihanna and she ended up releasing it."
The decision didn't happen in an underhanded way, though. Lewis admits she "didn't commit to it" and wanted 'Trouble' to be her first single. Still, the 'Keep Bleeding' singer stands behind her cut. "It was the same version and production but mine's better," she adds.
'We Found Love' became a No. 1 single in 25 countries, but while Lewis has her opinions about how everything went down, there are no sour grapes for the 27-year-old star."There are so many songs I've recorded, only to hear other people singing them. It happens all the time," she explains, adding, "It was a bit annoying to see how big a hit it was around the world but if I'd released it maybe it wouldn't have done as well."
Watch the Rihanna 'We Found Love' Video Feat. Calvin Harris
Subscribe to 92 Moose on

Source:
Leona Lewis Was Ousted on 'We Found Love' for Rihanna