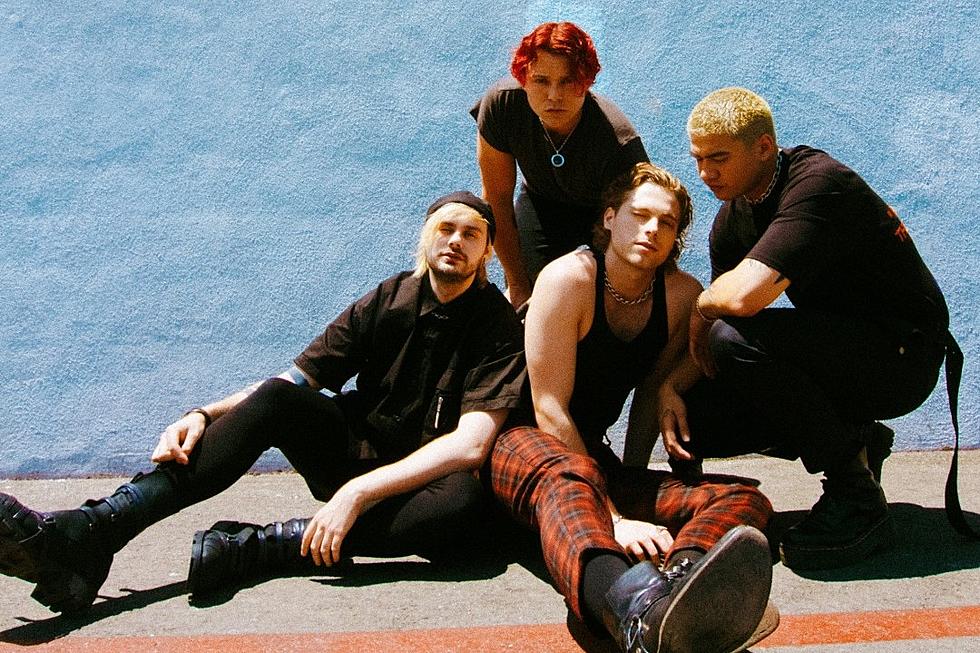 5 Seconds of Summer Debut Haunting 'Teeth' Music Video
Interscope
After releasing "Easier" to rave reviews, the new track once again takes us into the darker side of the band. The record also features Tom Morello on electric guitar.
The music video shows the members in a medical test facility where they're guinea pig test subjects for an undisclosed drug. Luke Hemmings, Ashton Irwin, Calum Hood and Michael Clifford venture off into hallucinations in their minds.
The track acts as the second single from the band's upcoming album and will also be on the 13 Reasons Why: Season 3 soundtrack.
"'Teeth' came about after a month or two long blur of writing and pushing ourselves to go a step further than Youngblood," Hemmings said. "It was a tumultuous time in my life and the lyrics in the song definitely reflect that. It speaks lyrically about a trying time in my current relationship. Musically it's another step forward from 'Easier' and really embraces industrial sounds and rhythms."
Hemmings went on to share that collaborating with the producers on the album helped the band capture "the soul of 5 Seconds of Summer." He also revealed that it's his favorite song the band has released thus far.
Watch the music video, below!
Artists Who Went Solo From their Groups