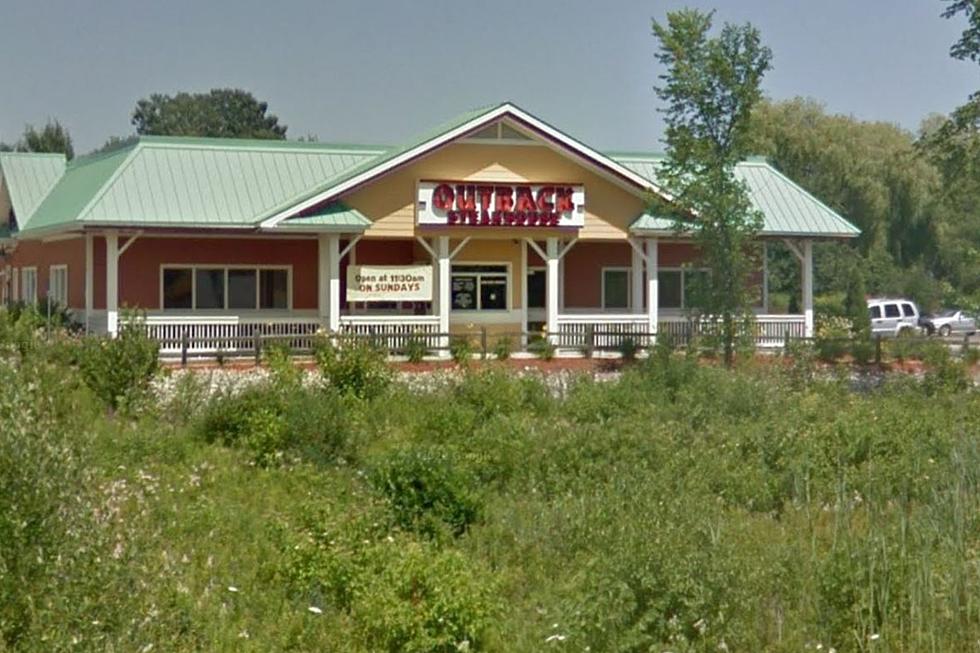 6 National Restaurant Chains That Opened in Maine and Quickly Failed
Google Maps
Maine is a very unique state. We have our way of doing things here, and if anyone else questions it, we say "It's a Maine thing." It's part of the reason I wouldn't want to live in any other state. Mainers know what they like, and it's very obvious when they don't like something.
For instance, there have been several national chains that have tried to get a foothold in Maine, and in the end, were not able to stay in business. In very few cases, the chains fail in Maine because of reasons not having to do with Maine's tastes, but just bad management.
I've put together a list of six national chain restaurants that arrived in Maine, and were quickly escorted out.
Krispy Kreme
Let's get this one right out of the way first, because Mainers did want Krispy Kreme here. A franchisee decided to open two Krispy Kreme stores in Maine in 2017; one in Auburn, and one in Saco. On opening day, they were packed with people in line to get those delicious donuts. They were closed just three years later by the owner with no reason given, but a spokesperson said it wasn't due to the COVID-19 pandemic.
Red Lobster
Red Lobster? In Maine? The thing is on our license plates and the lobster fishing industry hauls in almost $400 million worth of lobster. Why would we eat at Red Lobster when we can get it fresh off the docks or at any local seafood restaurant without having it shipped from Maine across the county to just be shipped back? Get out of here with that! There were Red Lobsters in Bangor and Auburn, and both closed in 1998 because you can get lobster anywhere in Maine.
Outback Steakhouse
Outback Steakhouse is an Australian-themed restaurant that serves American food. Mainers apparently didn't care for it. The only location in Maine was on Western Avenue in South Portland. Today it's El Rodeo's Mexican Restaurant, and it's already lasted longer than Outback Steakhouse. And honestly, anyone can make a Bloomin' Onion.
Tim Horton's
If you're a coffee shop, don't move into Dunkin' territory, or you're going to get bit. Tim Horton's is a Canadian chain coffee shop that moved into Maine in the 2000s, setting up show all over the state. Dunkin' won that battle by a landslide. By the mid 2010's the stores in southern Maine were all closing. There are still a few of them in Maine that you'll see as you get closer to Canada from Bangor north, but the southern part of Maine gave it a big no.
Quiznos
Quiznos Subs tried to make a go of things here in Maine, but this failure might have been more about the business model rather than Mainers not buying Quiznos subs. According to Maine Franchisers, there were once 26 Quizsnos in Maine. By the mid 2010's, there were none.
Blimpies
Blimpie is another sub sandwich shop that tried to move into Maine. Subway had a strong foothold and a better sandwich, so bye bye, Blimpie.
50 Most Popular Chain Restaurants in America
YouGov investigated the most popular dining brands in the country, and Stacker compiled the list to give readers context on the findings. Read on to look through America's vast and divergent variety of restaurants—maybe you'll even find a favorite or two.
LOOK: See how much gasoline cost the year you started driving
To find out more about how has the price of gas changed throughout the years, Stacker ran the numbers on the cost of a gallon of gasoline for each of the last 84 years. Using
data from the Bureau of Labor Statistics
(released in April 2020), we analyzed the average price for a gallon of unleaded regular gasoline from 1976 to 2020 along with the Consumer Price Index (CPI) for unleaded regular gasoline from 1937 to 1976, including the absolute and inflation-adjusted prices for each year.
Read on to explore the cost of gas over time and rediscover just how much a gallon was when you first started driving.