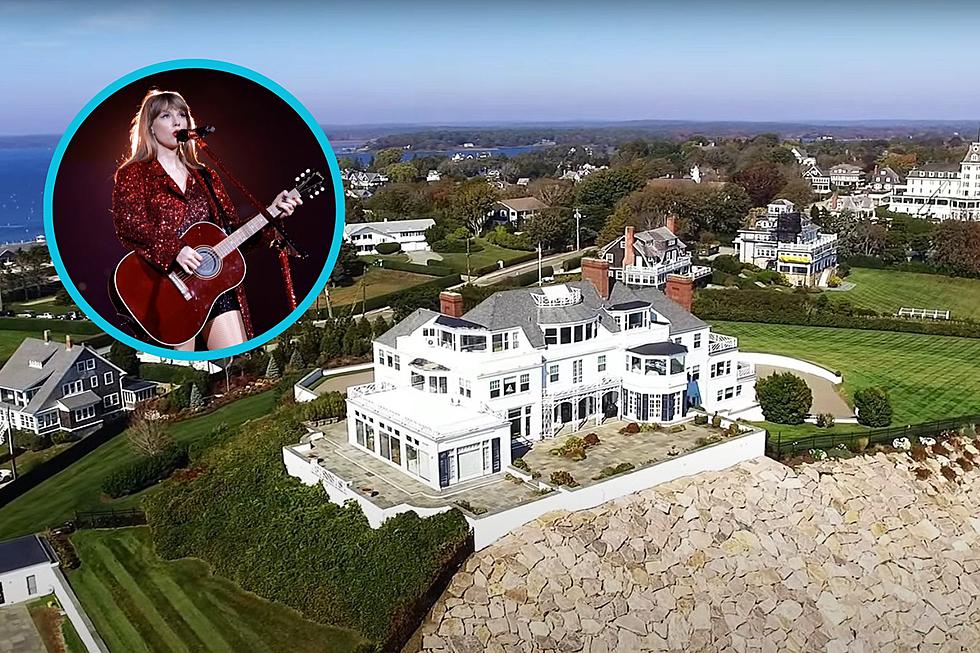 Another Arrest at Taylor Swift's New England Beachfront Mansion
Darren Wood YouTube/Getty
It literally feels like she's one of the few who rules the planet, with New England being one of her most favorite places to work and play.  And of course, if you have lived in New England for any length of time, you know she owns a beach house named Holiday House in the stunning Westerly, Rhode Island, area of Watch Hill.
And with being a celebrity comes dealing with trespassing for those who want to get an up close and personal look.  This time, according to TMZ, a woman from Connecticut was arrested right outside Taylor's beach house, despite having been warned before to stay away from the pop star's mansion.  There are numerous 'No Trespassing' signs as well, but like we need those to know not to venture onto private property of any kind.
TMZ says that the 54-year-old woman is from Bristol, and she's not the first overzealous fan to trespass over the years.  According to NBC Boston, July 2019 included an arrest of an Iowa man carrying a crowbar and lock picks, and a New Jersey man literally caught inside Taylor's home in early 2020, just to name a few.
TMZ says there's no confirmation that Taylor was even at Watch Hill on the day of the arrest, However, on Monday, July 3, she wasn't performing for a few days during the 4th of July holiday, according to her Eras tour schedule. She's been known to throw some fun 4th of July get-togethers at Watch Hill.
Her Rhode Island home isn't the only one where arrests have happened.  According to NBC Boston, her New York City home has had issues as well.  Speaking of which, let's take a tour of it, as Taylor's decided to sell it.
Let's Tour Taylor Swift's Townhouse for Sale in the West Village Neighborhood of New York City
16 Classic Rock Legends Who Say They'll Never Retire
These icons can't imagine stepping away from the limelight.