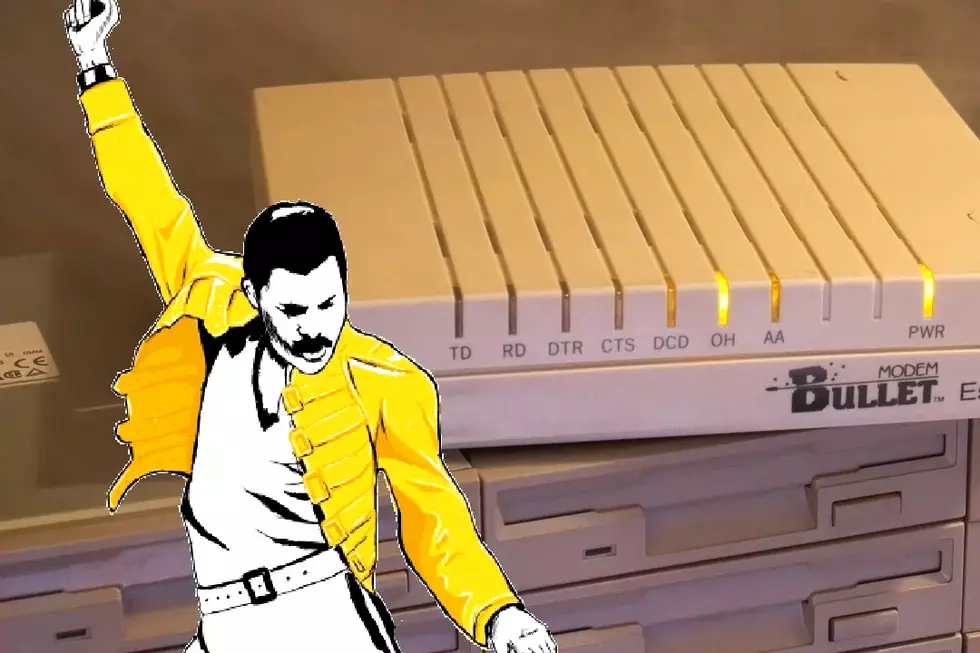 Watch Computer Hardware Perform Queen's 'Bohemian Rhapsody'
YouTube
The Queen anthem "Bohemian Rhapsody" has been the subject of cover versions on many occasions since its original release in 1975. The latest rendition features a range of elderly computer hardware – floppy disc drives, printers, modems and more – which have been programmed to generate music through the noise of their mechanical movements.
Self-confessed "computer geek, electronics enthusiast and software engineer" Pawel Zadrozniak created his Floppotron device to play music, and the Queen cover is his 98th release.
You can watch the Floppotron playing "Bohemian Rhapsody" below:
"The story began in 2011, when I created the first video with two floppy disk drives playing [the Star Wars] 'Imperial March'," Zadrozniak wrote on his Patreon page. "It was a fun and simple electronic project which took me a couple of hours to make and program. The short clip has unexpectedly became a viral video with over five million views and encouraged other enthusiasts to create their own floppy drive music machines. Very happy with (the) positive reception, I decided to go further and create a bigger machine for viewers to enjoy. That's how The Floppotron was born."
You can watch the prototype Floppotron playing the "Imperial March" below:
"Bohemian Rhapsody" recently returned to the singles chart for a rare third time, on the success of the Freddie Mercury biopic of the same name. Peter Freestone, Mercury's right-hand man for the last 12 years of his life, recently discussed whether the track could have been created in the modern world. He argued that today's artists are expected to do a great deal of work outside the studio, while Mercury almost never did.
"Nowadays everybody records everything on their computer at home, then goes to a studio to have it mixed," Freestone said. "Freddie refused, always, to have any sort of equipment at home. He had his piano that he composed 'Bohemian Rhapsody' on; that was there. But there was no equipment. Home was home – that was his quiet life away from work."
Freddie Mercury Through the Years: Photo Gallery