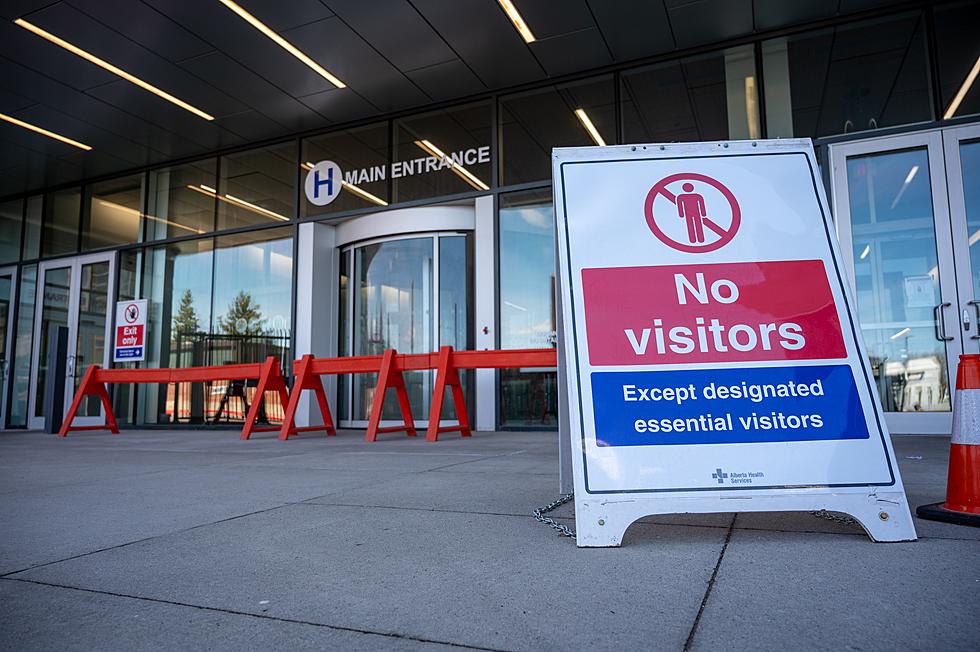 COVID Positive People Allowed To Work At Maine Hospitals
Photo by Graham Ruttan on Unsplash
The staffing shortage is so dire in some Maine hospitals that one in particular, St. Mary's hospital in Lewiston has made the stand that it will now allow health care workers who have tested positive for COVID-19 to return to work, and work in-person according to a report on WGME.
The chief medical officer, Doug Smith has stated that the only way to make sure patients are getting the care they need, is to allow some workers who have tested positive for the virus to return to work at the hospital.
According to the report, Smith said:
"We really did have to make that decision which would allow, not force, but allow employees, if they are minimally symptomatic and have tested positive, to potentially return to work. I feel as if people are doing the proper use of personal protective equipment, it's safe both for themselves and others,"
The issue is the need to ensure that the hospital has a core staff in place especially a core clinical staff.
The hospital has seen almost 70 staffers a day out, in just the past week alone due to being infected with COVID.
The report cites information from the U.S. CDC that condones "certain" health care workers who have tested positive for COVID-19 to return to work if a hospital is in crisis mode.
St. Mary's Hospital implemented this new rule last week, and thus far has had to COVID positive employees return to work at the hospital. However, not everyone is on-board with this line of action. Many people, including former employees feel this is simply putting even more people at risk including non COVID positive patients and other staffers. Not everyone is overjoyed by this new policy.
The hospital has said the new policy will be in place until they are no longer in 'crisis mode' with staffing.
Remember the Immortal Bob Saget in These Photos From the 2000s
America's Dad may be gone, but he surely will never be forgotten for all the funny he brought and the good he did.
These Are Maine and New Hampshire's Favorite Foods for Leftovers
After a national survey was done on American's favorite foods for leftovers, we asked Mainers and Granite Staters the same question to see how we compare to the rest of the country.