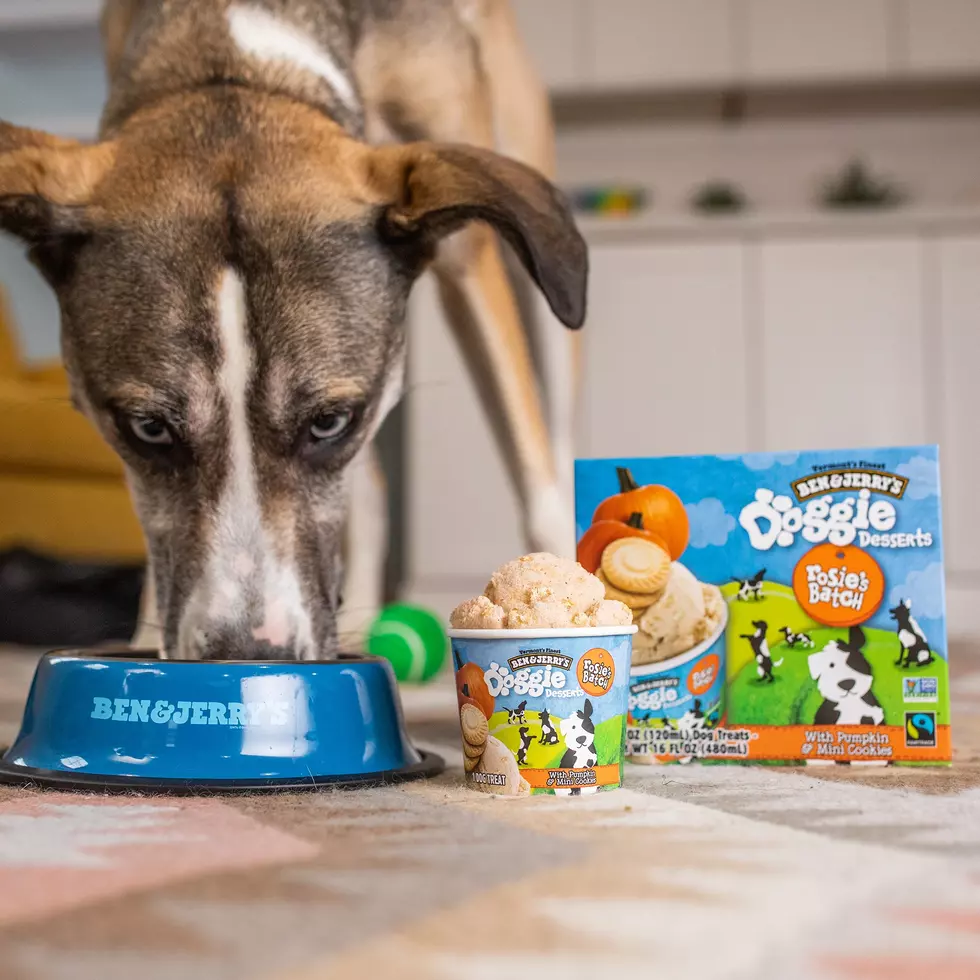 Pups of the World Rejoice: Vermont's Ben & Jerry's Releases Dog Ice Cream
Courtesy of Ben & Jerry's fb
I love ice cream and often felt guilty that I can't share it with my dogs because most of the flavors I love include chocolate.  Now, I have a reason to share my favorite treat with my four-legged doggie pals (Apollo, Buddy, and Papi ).
Vermont-based Ben & Jerry's has released, not one, but two flavors of ice cream specifically for dogs, according to foodandwine.com.
I know my golden retriever Apollo is going to be in heaven with one of the new flavors.
The Ben & Jerry's one flavor for dogs is Rosie's Mix, which ads real pumpkin and mini cookies to a sunflower base. Apollo's weakness is pumpkin pie.  On more than one Thanksgiving dinner he has gotten a hold of a pie. Now I can feed him his favorite flavor in ice cream.
The second doggie flavor Ben & Jerry's has announced is Pontch's Mix, which includes peanut butter and pretzel swirls. My dog Buddy loves peanut butter, so I must pick up some for him.
You might notice the names of the ice creams are named Rosie's Mix and Pontch's mix, after the two mascot dogs that are often spotted at Ben and Jerry's Vermont headquarters in Burlington, Vermont.
Ben & Jerry's is a dog-friendly company that allows dogs in the office.  As if we needed one more reason to love them!  They are also offering some cute doggie accessories on their webshop.  They include an ice cream cone plush toy and a rainbow-colored tie-dye leash, according to foodandwine.com.
This is great news to kick off 2021!
Here Are the 14 Times Bigfoot Has Been Reported in Maine