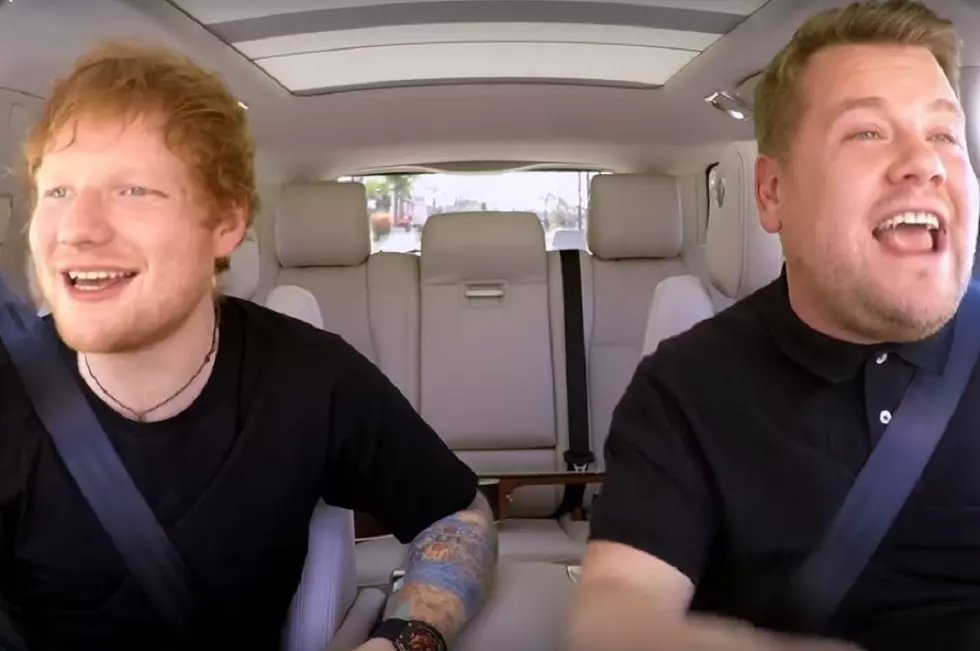 Ed Sheeran to Join the Carpool Karaoke Club
YouTube
Ed Sheeran tells his "driver make the radio play" and sings along during his Carpool Karaoke stint with Late Late Show host James Corden on Tuesday, June 6. The special segment will take place in London as part of the three-episode series Late Late London.
People, the Sheeran-Corden collaboration has been in the works for three years. The outlet reports Sheeran
said the following in an interview
, "I think I'd just want to put on some Biggie … I want to put on something really awkward and dirty, like Biggie's song, 'Big Booty Hoes,' or something like that and just hear James Corden sing along to that."
Despite the cheeky preferences, it seems like Sheeran ends up singing some signature songs. In the Late Late Show Carpool Karaoke teaser below, Sheeran and Corden are belting out tunes like "Sing" and "Castle on the Hill."
Songs You Didn't Know Were Written By Ed Sheeran: