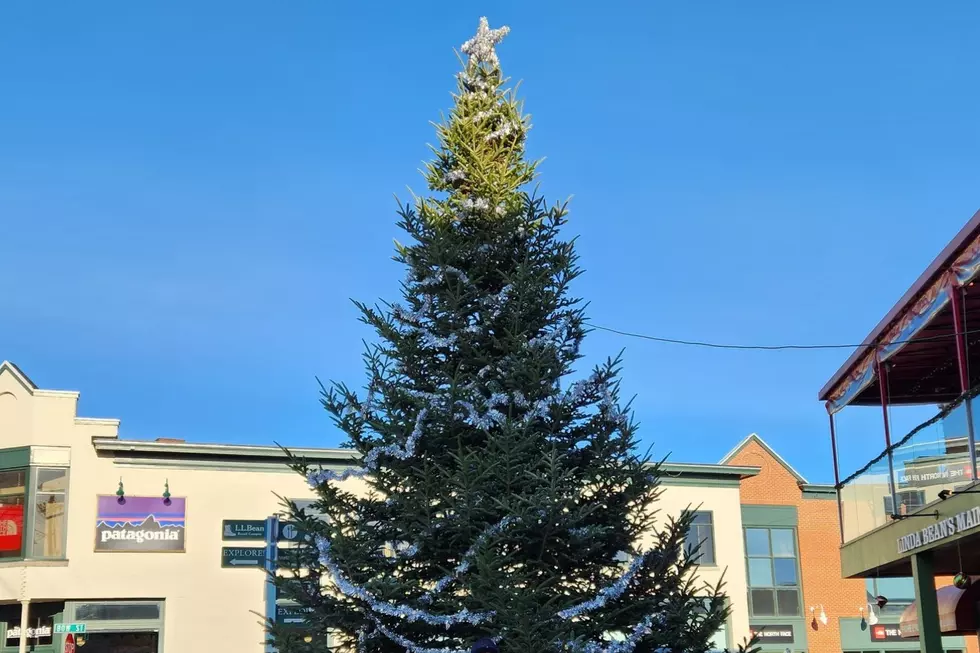 This Huge Talking Christmas Tree Is Returning to Freeport, Maine, for the Holiday 2022 Season
Visit Freeport via Facebook
It's the most wonderful time of the year! To be honest, I think part of the reason why the Christmas season is so wonderful is because of everyone's decorations, and of course, all the Christmas lights. There is just something so magical about all the lights that always tend to bring a smile to my face whenever I see them.
It is always exciting to drive around and see lights, go to your local tree lighting, and partake in all the "reindeer games" that happen over the holiday season. There are many Christmas trees that you can go visit, but one in Freeport, Maine, is a bit different than your normal tree.
According to Visit Freeport, Freeport's Talking Christmas Tree is finally installed for the 2022 season.
You read that right... a talking Christmas tree! The tree was donated by the Yilmaz family of Freeport and was installed on Monday, November 21st by Maine Tree Company.
Freeport, ME, has a ton of Christmas joy to bring you this year. Every year, Freeport presents Sparkle Celebration. According to Visit Freeport Maine, this year's festival (2022) kicks off on Friday, December 2nd.
The festival will start with the Sparkle Celebration Parade of Lights which will end with everyone's favorite Christmas gift giver, Mr. Santa Claus himself! Santa and his magic will bring the Freeport Talking Christmas Tree to life.
Interested in finding this talking Christmas tree? Well, you will be able to find it on the corner of Maine and Bow.
Celebrate the holidays in Freeport for the week, as they will have many other amazing events. You can expect to see lights and elves, and even partake in an annual decorating contest. On Thursday, December 8th, Freeport will also hold a Sparkle Stroll (new this year), where there will be special deals and door prizes.
This year, they are also introducing "the Sparkle edition of our very popular Frosty Frolic with food trucks, fire pits, holiday tunes, tasty treats, gifts for giving, and a collection of personal goods for Freeport Community Services" on Saturday, December 10!
7 Christmas Traditions In Maine
There are many traditions that are timeless and here's a handful of Christmas traditions that families throughout Maine have been holding onto for generations.
Here Are The Best Places to Cut Your Own Maine Christmas Tree
Taking the family to one of Maine's various Tree Farms is a tradition many of us hold dear. Here are the best spots to cut your own tree down this holiday season in Maine.