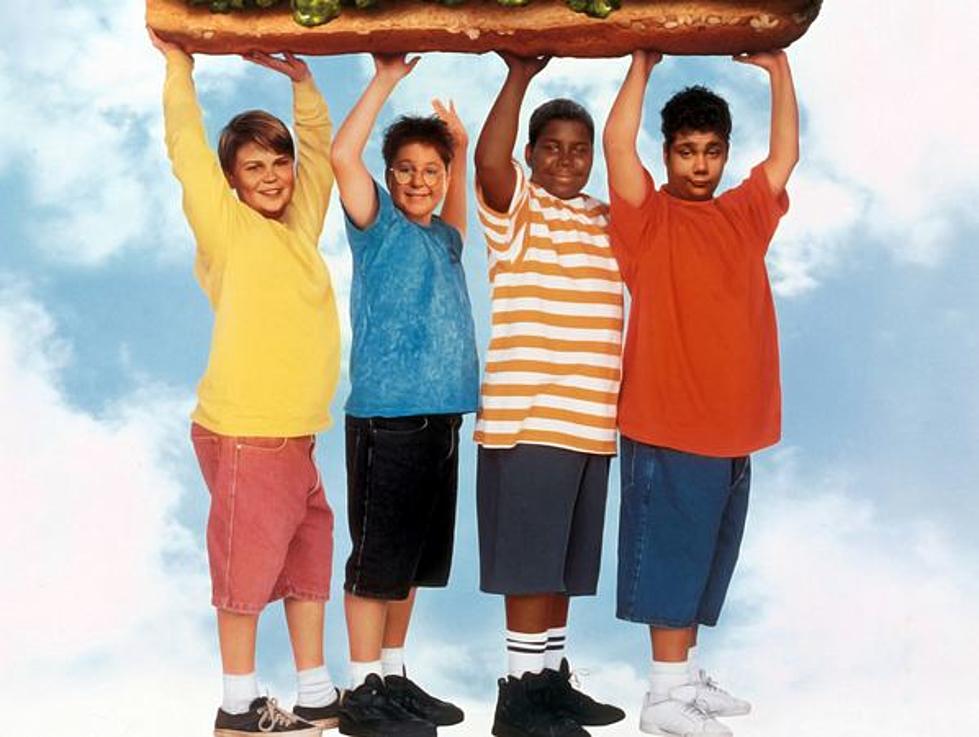 See the Kids of 'Heavyweights' Then and Now
Walt Disney
Before Judd Apatow was "Judd Apatow" he wrote a movie in 1995 called 'Heavyweights,' about the adventures of a group of portly young men who had been sent by their folks to a weight-loss camp.
We've been able to track down the whereabouts of most of the actors who played these jolly campers. Others, however, have seemingly disappeared and we can only hope that it's not because they eventually fell prey to the Tony Perkis method of dieting and wasted away to nothing. See what your favorite 'Heavyweights' child actors are up to today.
Aaron Schwartz, Gerald "Gerry" Gardner
Then: Aaron Schwartz was 14 when he played lead character Gerald "Gerry" Gardner in 'Heavyweights.' Previously he had a recurring role on the Nickelodeon show 'Pete & Pete,' and was known as jokester Dave Karp in the first 'Mighty Ducks' movie, which was also produced by Disney.
Now: Schwatz took a 14-year break from acting after shooting 'Heavyweights.' He slimmed down and played Russian doorman Vanya on the teen drama 'Gossip Girl.' He has also appeared on 'Guiding Light' and 'Law & Order' since his return to the screen.
Shaun Weiss, Josh Birnbaum
Then: In 'Heavyweights,' Weiss played lovable troublemaker Josh Birnbalm, who gets kicked out of camp, but is allowed to return when his lawyer-dad threatens to sue. Like his on-screen camper buddy Aaron Schwartz, Weiss also appeared in 'The Mighty Ducks.' However, his Greg Goldberg character was included in all three theatrical releases of the youth hockey franchise.
Now: We don't know if Weiss also went to fat camp in real life, but he has slimmed down considerably over the years. Since 'Heavyweights,' he's played freak Sean on Apatow's short-lived but much-loved series 'Freaks and Geeks' and popped up in a few episodes of 'King of Queens.' If you recognize Weiss' face but can't quite place it, it's probably from one of the over 30 national commercials he has done, including spots for Captain Morgan's, ESPN, Castrol and Verizon.
Kenan Thompson, Roy
Then: In 'Heavyweights,' Thompson played camper Roy, who learned the immortal lesson that one doesn't put Twinkies on one's pizza. His appearance in 'Heavyweights' was his second film credit, and it was bookended by appearances in 'D2: The Mighty Ducks' and 'D3: The Mighty Ducks.' (Notice a trend?) During that time period the Atlanta-born actor also starred in the Nickelodeon sketch comedy program 'All That,' as well as the Nickelodeon sitcom 'Kenan & Kel.'
Now: Thompson has put his training on 'All That' to good use, appearing on 'Saturday Night Live' since 2003, first as a featured player and then as a cast member beginning in 2005. In 2011, Thompson married model Christina Evangeline.
Max Goldblatt, Phillip Grubenov
Then: Goldblatt made his movie debut in 'Heavyweights,' playing camper Phillip Grubenov. He also appeared in 'Bushwhacked' that same year, and in 1998 had a small role in the Billy Crystal film 'My Giant.'
Now: Goldblatt hasn't acted much since graduating from Wesleyan University in 2005. He did, however, write and direct the short film 'Kinetoscope,' a "a twisted horror fantasy," which aired to critical acclaim at film festivals around the country. He works as an editor on short films and documentaries. In addition, it's reported that Goldblatt briefly played a blacksmith at a renaissance fair.