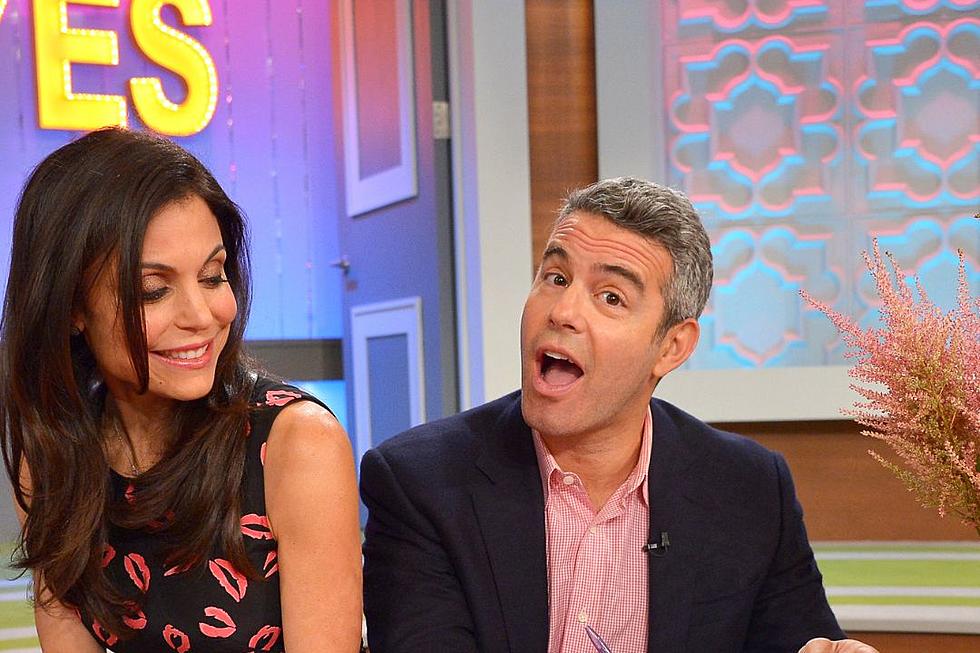 Why 'RHONY' Star Bethenny Frankel Thinks Andy Cohen 'Despises' Her Now
Mike Coppola, Getty Images
Real Housewives of New York star Bethenny Frankel is opening up about her relationship with Andy Cohen and why she thinks he "despises" her today.
During a recent appearance on the Literally! With Rob Lowe podcast, Frankel talked about her recent push to unionize reality TV stars.
"I can tell you with great certainty that everyone at Bravo likely despises me, including Andy Cohen, because it's very personal and because they have to protect the realm," Frankel said.
According to the Skinnygirl creator, reality TV stars need to unionize because they show extreme, unscripted vulnerability and take on personal risks when appearing on reality TV shows.
"What we need is, we need a union — not meaning me, I'm not even doing it anymore. Meaning, that genre needs a union because those people aren't even reading other people's words. They're taking such risks by being their own voice," Frankel shared.
"And right now, during this strike, they're going to be the ones that everybody goes to for cheap labor," she continued.
READ MORE: Did Selena Gomez Break This SAG-AFTRA Strike Rule?
Frankel said she is also concerned about the exploitation reality stars may face, including the widely used NDAs that prevent such stars from speaking out about their experiences behind the scenes.
Frankel also revealed the Screen Actors Guild reached out to her because of her advocacy for reality TV stars.
"SAG-AFTRA reached out to me. And while we're talking about a union and what that would look like, they also want to know in the short term what they could do to help. And I was saying there should be some language, some contract language that goes into these contracts that everybody in reality knows to include," Frankel shared.
"Like, they can't just exploit people with these unrealistic NDAs. So it's a very complicated thing I walked myself into whilst also burning bridges and seeming like I'm biting the hand that fed me, but I fed myself. There are a lot of people who didn't get fed," she added.
Cohen has not responded to Frankel's claim about their relationship as of publishing.
Celebrity Friendships That Imploded
From co-stars like Drake Bell and Josh Peck experiencing wedding invitation betrayal to Camila Cabello losing her girl gang of Fifth Harmony, we recap our favorite, once-inseparable besties and their unfortunate fall-outs.