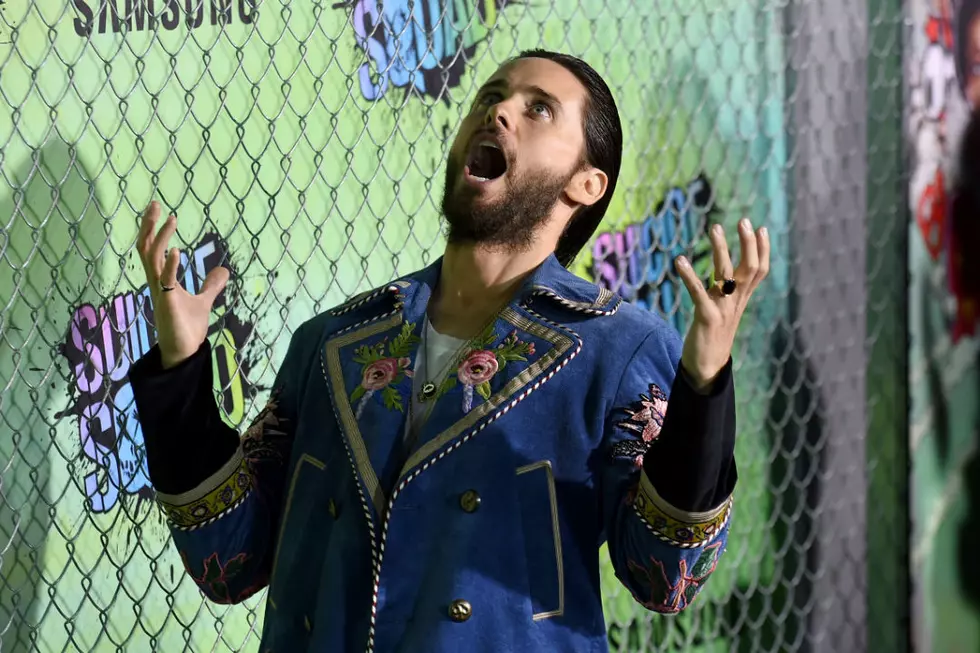 Jared Leto Will Play Hugh Hefner in Brett Ratner's Biopic
Bryan Bedder, Getty Images
Well, this sure is a confluence of things, isn't it.
Hefner died last week in his Playboy Mansion at 91, leaving behind a colorful, if complicated, legacy. Hef was responsible for ushering sex into the mainstream with the founding of Playboy magazine and the first issue's provocative Marilyn Monroe spread, not to mention publishing such names as Margaret Atwood, Haruki Murakami, and Ray Bradbury for those who read it for the articles. But he was also no stranger to criticism following various tell-all memoirs from his former Playmates and his general demeanor of a rich man who makes a living ogling attractive women.
"Jared is an old friend," director Brett Ratner said in a statement. "When he heard I got the rights to Hef's story, he told me, 'I want to play him. I want to understand him.' And I really believe Jared can do it. He's one of the great actors of today."
Reports also indicate that Leto will prepare for the role by spending weeks in nothing but a silk smoking jacket and collecting a number of blonde girlfriends. (Okay, that was a joke, but considering Leto's penchant for dramatic method acting, I shudder to think what he'll get up to this time.)
A Hefner biopic has been in the works for some time, and Ratner has been set to direct it since 2007. At that time, Robert Downey Jr. was in talks to play the magazine mogul, but decided to pull a complete about-face and portray genius billionaire playboy philanthropist Tony Stark instead.