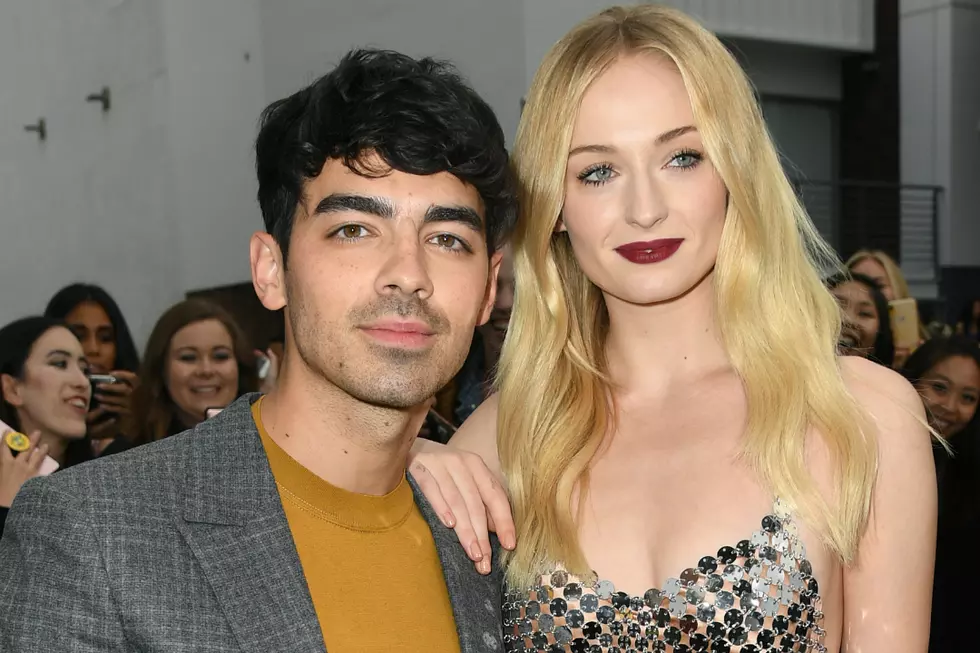 Joe Jonas and Sophie Turner Share 'Magical' Photos From Honeymoon
Kevin Winter, Getty Images
Over the weekend, the couple shared photos from their "magic" trip to the Maldives on Instagram, which includes a lavish resort on the water and an epic water slide. First, the Game of Thrones star posted a series of photos that see her husband lounging in the ocean, bike riding in the jungle and eating sushi.
"Paradise," she captioned the post, "such a magical place."
The Jonas Brothers singer also shared a number of images, including a video that sees him going down an epic slide that leads him into the blue ocean water. "I found happiness," he wrote on Instagram.
As previously reported, the actress wore a Louis Vuitton lace wedding dress, which features long sleeves, an embroidered veil and a plunging neckline, while Jonas sported an all-black suit and bow-tie.
In the days following their wedding, the two shared their official wedding photo via Instagram. "Mr and Mrs Jonas," they both wrote.
Joe Jonas and Sophie Turner: Relationship Timeline