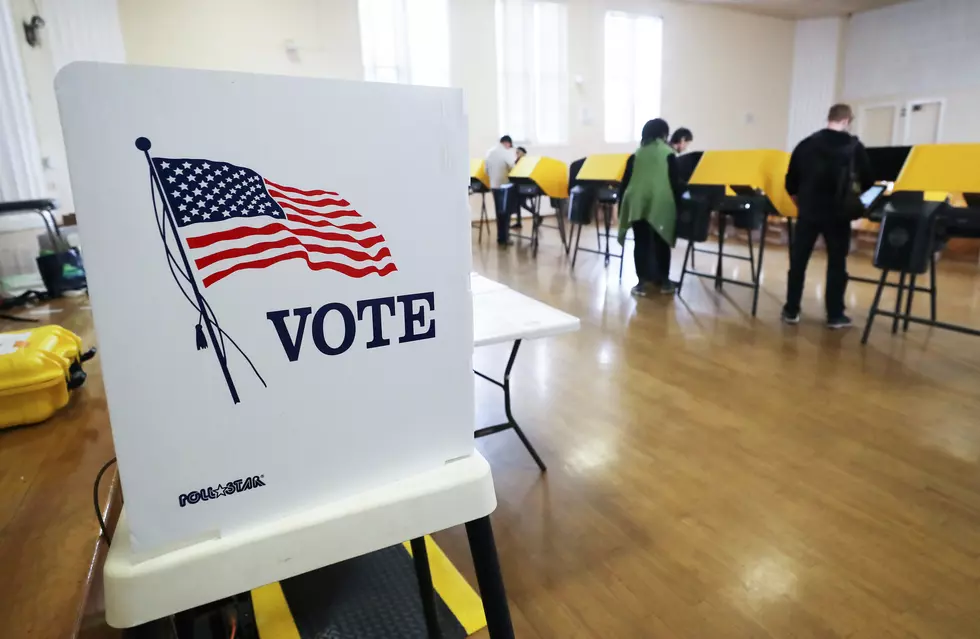 June Municipal Election Days For Some Maine Communities
(Photo by Mario Tama/Getty Images)
I am a big one for voting…so I would encourage you to get to your community website to see what may be happening and participate.  
Stay with me on this…it gets confusing. Today, June 8th or June 15th, are local election days in many Maine communities. Most seem to be today…so if your town has an upcoming local vote, you probably have noticed signs popping up around your town. Depending on your community, today (or next Tuesday) is a day to do your civic duty and vote in your local election. Many cities and towns around the state are holding local elections this month, BUT not everyone. See why it gets confusing? For example, Manchester has voting today, Augusta has its early voting going now, but election day is June 15th.   
Do yourself a favor, just check your hometown website for any details, and you will be in the know.  
XX
Do you have our free radio station app yet? If not, it's the perfect way to request a song, talk to the DJs, enter exclusive contests and to stay up to date with everything that's happening in and around Central Maine and the world. When you download it, make sure you turn on the push notifications so that we can send you exclusive content and local breaking news that you need to know about first. Just enter your mobile number below and we'll send a download link right to your mobile device. After that, you can download for free and immediately begin accessing all kinds of exclusive content tailored just for you. Give it a try and stay connected with us!