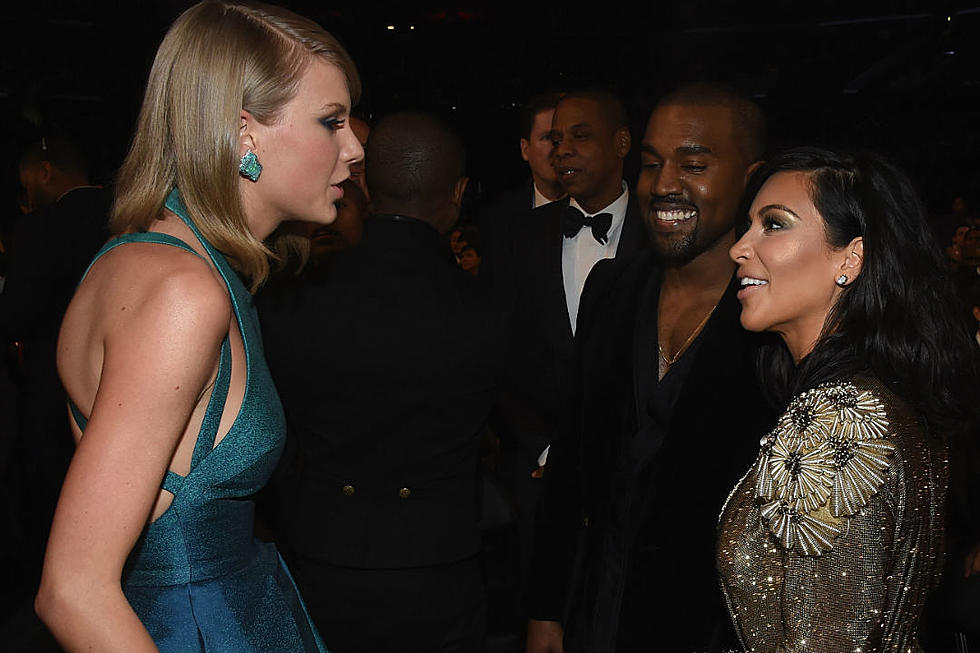 Kim Kardashian Calls Herself 'Biggest Taylor Swift Fan' in Unearthed Video
Larry Busacca, Getty Images
In a freshly unearthed video interview from 2009 obtained by Entertainment Weekly, the 36-year-old socialite can be seen expressing her love and respect for country-turned-pop crooner Taylor Swift, even declaring herself "the biggest Taylor Swift fan."
Check out the video evidence, below:
"I'm watching her on Twitter," Kardashian goes on. "I just signed up for Twitter and I'm watching you, Taylor! [I'm] following."
Needless to say, however, the Keeping Up with the Kardashians star is singing a different tune these days.
Coming to her hubby's defense, Kardashian co-signed the rapper's assertions that the 1989 soloist did, in fact, green light the verse in question. What transpired next was a snake-skinned rivalry for the record books.
Guessing by their attitude on the matter today, Kimye would like nothing more than to bury the beef... and Taylor Swift's narrative.
What do you think about Kim's comments in the video? Do you think she'll ever feel the same way again?
5 Celebrity Feuds Gone Wild:
Celebs Who Have Openly Dissed The Kardashians: