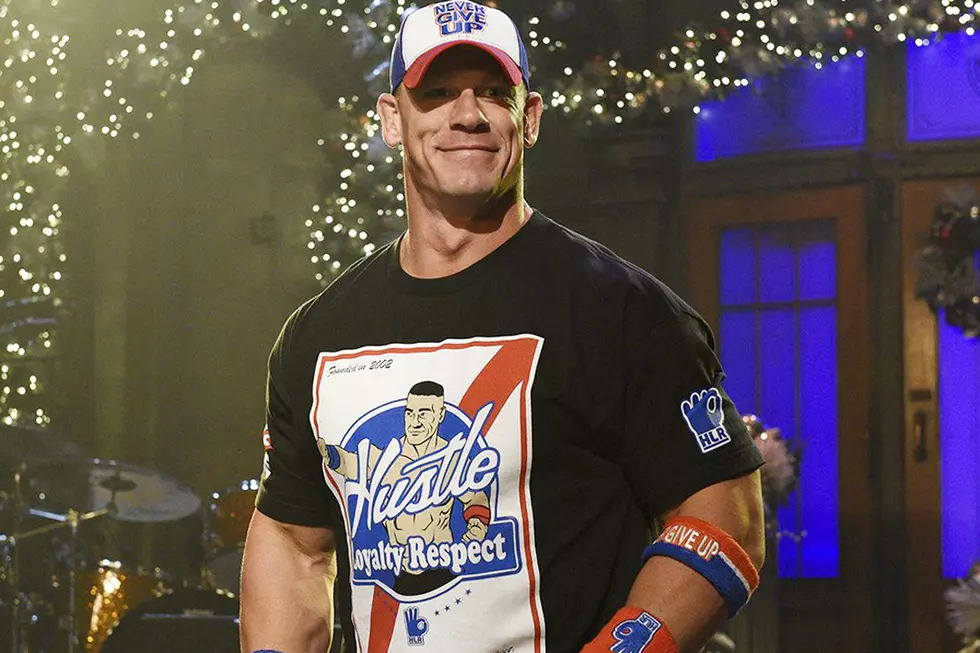 Rumor: John Cena and Kevin Hart Being Eyed for Possible 'Knight Rider' Movie Reboot
NBC
The fumes of a Knight Rider reboot have been in the air lately. Earlier this month David Hasselhoff revealed he pitched an idea to James Gunn for a reboot of the original NBC series. The show, which ran from 1982 to 1986, starred Hasselhoff as Michael Knight, a crime fighter assisted by his artificially intelligent car KIIT. NBC attempted to reboot the series back in 2008 with Val Kilmer voicing the car, an effort that only lasted a season. And last year Justin Lin was in talks to bring Knight Rider back as a digital series with Machinima. But will a Knight Rider reboot actually happen? A new rumor suggests a revival might be on the way, but in feature-length form.
ScreenRant is reporting that The Weinstein Company is in discussions to bring back the original series as a comedy film. The studio is reportedly considering John Cena for the lead role and Kevin Hart as the voice of his futuristic car. According to the rumor, Weinstein is considering rebooting Knight Rider as a comedy in the vein of Phil Lord and Chris Miller's 21 Jump Street. If that is true, Hasselhoff likely won't be too happy about it.
While promoting the Blu-ray release of Guardians of the Galaxy Vol. 2, which Hasselhoff made a cameo in, the actor name dropped Lord and Miller's 2012 movie as a reference point to avoid if a Knight Rider reboot ever happened. "If it does go forward," Hasselhoff told The Hollywood Reporter about his pitch to Gunn, "I don't want it to be spoofed like Baywatch or 21 Jump Street. Those films lose what it's about, and you have to respect the fans." If this Weinstein reboot ever does become more than just rumor chatter, maybe don't expect a Hasselhoff cameo.