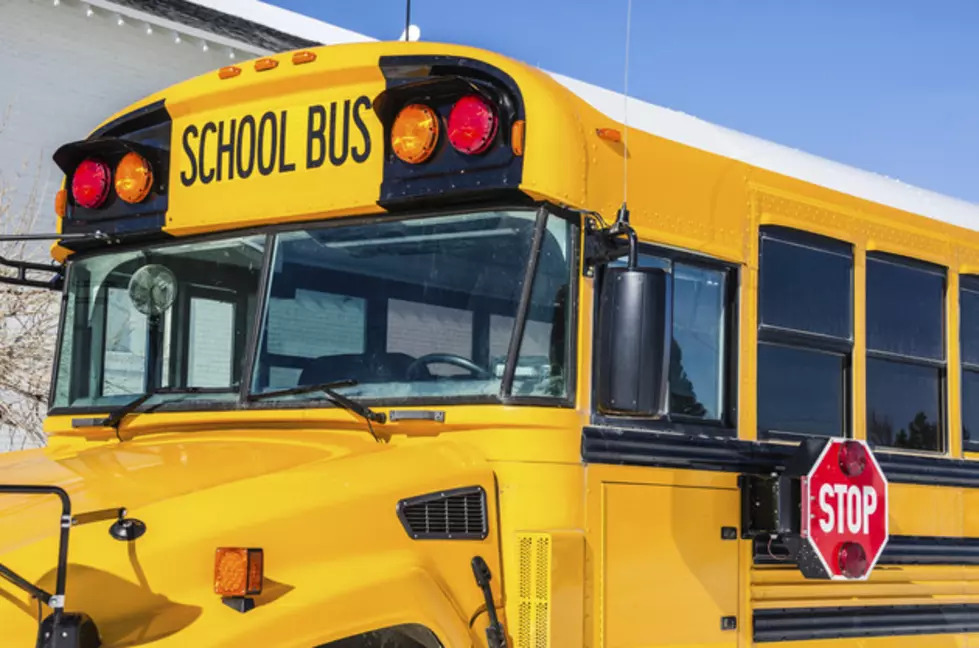 Maine Student Gets Caught in School Bus Door, Dragged Down The Road Unnoticed by Driver
suesmith2
A Maine school student became trapped in the school bus doors while getting off an Auburn school bus earlier this week.
WGME 13 News is reporting that Auburn school student, Chandler Benway, was getting off the bus at his stop after school when his arm became trapped in the school bus door. Benway told WGME that he was still holding on (presumably to the railing) when the bus doors closed behind him before his arm was free.
The driver, unaware of what had just happened, then proceeded to begin moving down the road again. Benway told reporters that it was at that time he needed to physically pick his legs up off the roadway to 'prevent further injuries'.
The news station reports that the bus then proceeded several blocks down Spring Street. An onlooker and witness to what was happening attempted to get the bus to stop, however the bus made it all the way to the next student's stop before the Samaritan was able to get the driver's attention.
Chandler's mom, Danielle Benway, told WGME in part,
"He presumed to drag my son 50 to 60 feet through the intersection of Porch Street during the busy time that all the buses and everything, all the way to Hampshire Street to that stop sign."
"The fact that he didn't know that a 120-pound child was being dragged on the side of the bus is just absolutely insane to me and hard for me to wrap my head around. There was no 'I'm sorry', there was nothing, it felt like lack of empathy from the driver, he just said, 'I thought he got off the bus so I kept going'."
Chandler was taken to the hospital out of caution, but was quickly released with no serious injuries.
This is a developing story and we will keep it updated as more information becomes available.
Decks for days! This Chelsea, Maine home is stacked.
You'll never run out of space to entertain in this gorgeous Central Maine home with hot tub, multiple decks and basement bar!