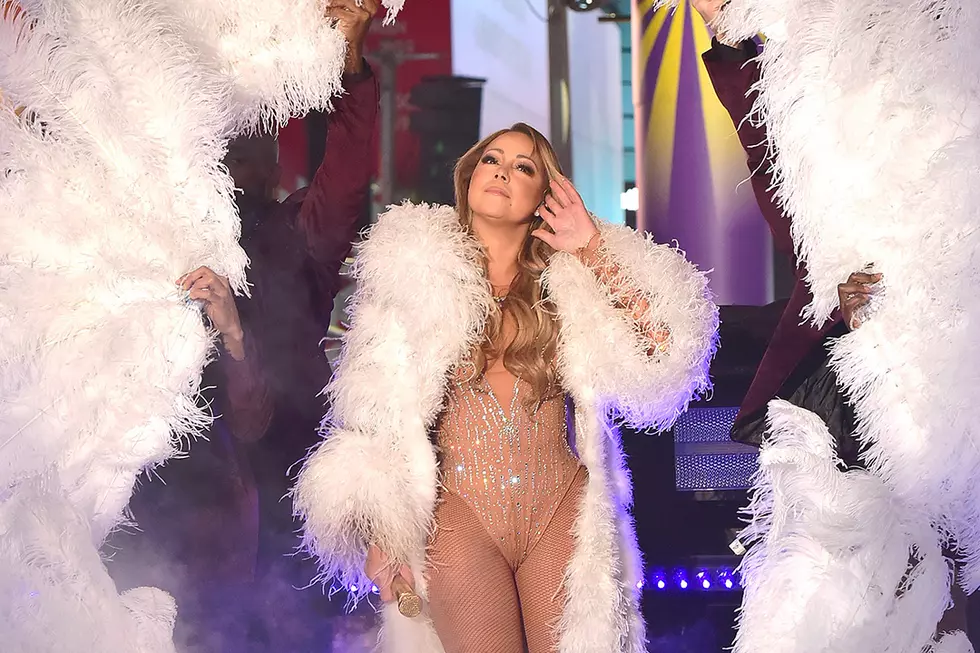 Mariah Carey to Her Haters: 'You Don't Know What a Diva Is'
Eugene Gologursky, Getty Images
With stunning diamonds, fishnets, and not one but two crowns, Mariah Carey graces the cover of Paper Magazine for their most recent issue. In it, the most revealing parts of her photo shoot and interview are not the topless photos but her insistence that she is not a diva.
The pop star, known for her less-than-enthusiastic choreography and questionably botched performances, was discussing her love of "moments" with her interviewer when she was asked about her "diva moments."
"I've never had a diva moment," Carey said. She went on to explain that her fans don't know what a real diva is. As she sees it, a diva would be someone like her mother, a Juilliard-trained opera singer. Mariah quickly clarified that she wasn't slighting her mom, though.
"I mean it as a compliment, or I wouldn't be the person I am without [growing up with her]," Mariah said. "And so when people hear me say, like, 'Dahling da da da da' and talk that way, it's kinda like I'm channeling my mother."
Still, the star's attitude and way of carrying herself aren't quite meek, either. With a flawless finish, the interview closed as the reporter asked Mariah to describe what it's like to be herself in three words. Her response?
Mariah Carey Through the Years: