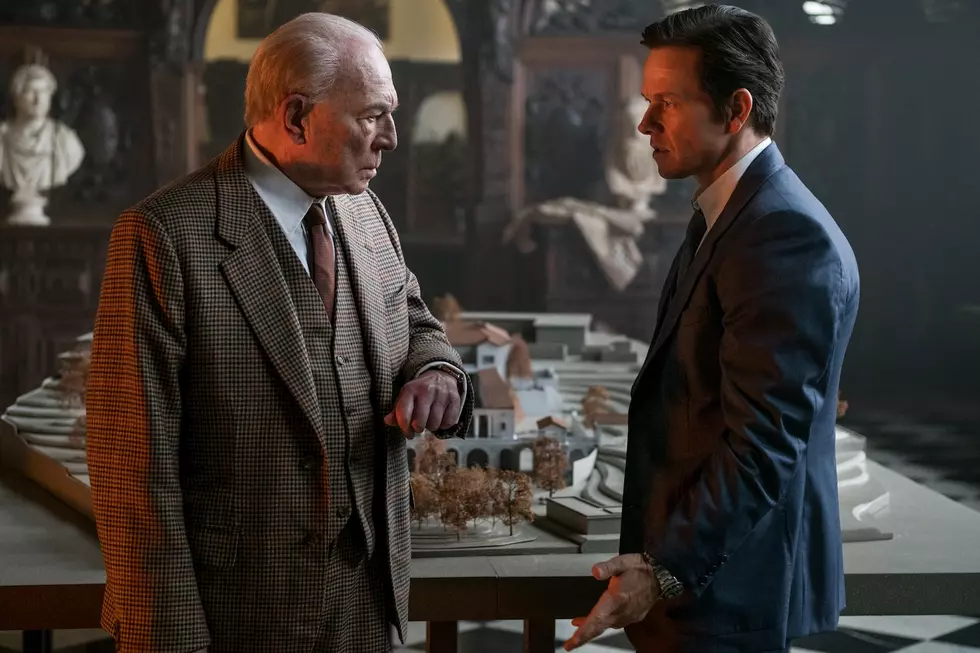 Mark Wahlberg Refused to Approve Christopher Plummer's Getty Casting Unless He Was Paid
Sony
According to a new piece from USA Today, Wahlberg reportedly refused to approve the production's replacement of Kevin Spacey, following his sexual misconduct downfall, with Christopher Plummer unless he was paid over a million dollars. The Happening star had co-star approval in his contract and his lawyer allegedly vetoed the casting of Plummer until he got extra money. It remains to be seen whether Wahlberg also kidnapped someone and threatened to cut their ear off before his salary demands were met.
When Scott asked his costars to return for reshoots over the Thanksgiving holiday last year, he told USA Today that besides Plummer, the rest of his cast did it for free. "Christopher had to get paid," he said. "But Michelle, no. Me, no." Williams previously told the publication that she cared more about getting the project finished than a paycheck. "I said I'd be wherever they needed me, whenever they needed me," she said. "And they could have my salary, they could have my holiday, whatever they wanted. Because I appreciated so much that they were making this massive effort." But it sounds like she said that without being aware of Wahlberg's alleged salary demands, and without knowledge of his supposed Plummer approval.
Just when you thought J. Paul Getty – at one time the richest dude in the world who refused to pay his grandson's kidnappers – was the epitome of greed, Wahlberg, the actor who starred opposite a talking CGI bear for two films, went and challenged him for that title. Sure, it may be one thing to negotiate co-star casting if that's in an actor's contract, but to negotiate it with high financial stakes at the last minute when your director is trying to salvage a project after a sexual assault scandal? And when that director and your other co-star are willing to put the work first and paycheck second? Not great, Bob.