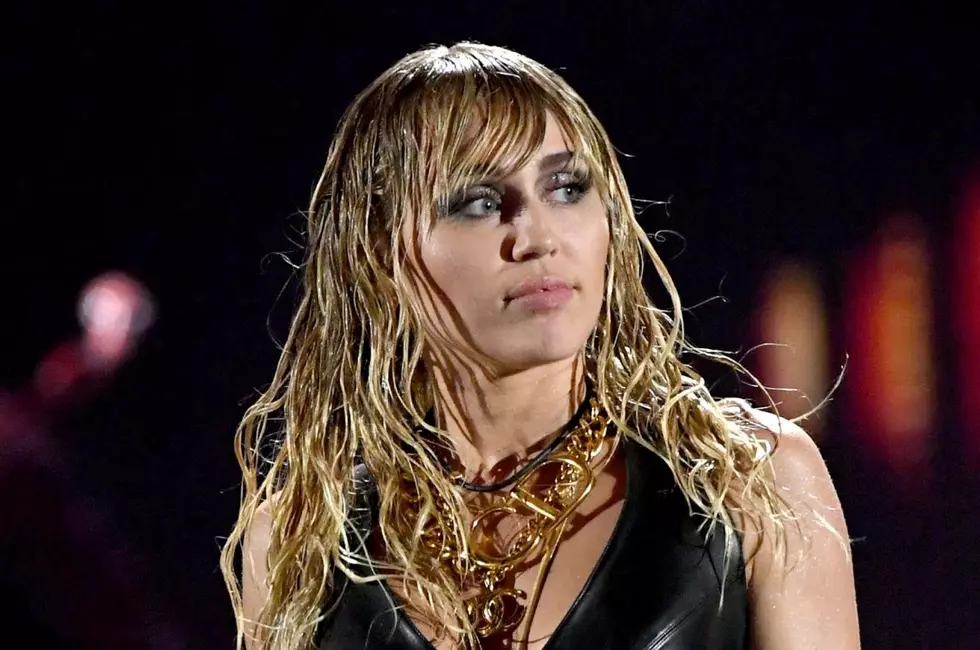 Miley Cyrus Addresses Public Response to Kiss With Cody Simpson: 'Get Used to Me Dating!'
Kevin Winter, Getty Images for iHeartMedia
The "Slide Away" singer first shared a checklist on her Instagram story which featured a shirtless picture of Simpson. "22, Australian (my type), abs, hot girl fall," she captioned the post. Her second Instagram story poked fun at the video being spread online of her and Simpson locking lips. "Can a girl not get [an] f--king acai bowl and a morning makeout session in peace?!?! Lol sneaky a-s," Cyrus wrote.
Cyrus then shared an essay in four points on her Twitter account. The first bullet point shared her thoughts on her personal growth and the reality that the public doesn't know anything about her previous relationships aside from what they read online. "I think that's why people have always felt so entitled over my life and how I live it because they've watched me grow…. but I am grown now and make choices as an adult knowing the truth/details/reality," she wrote.
The second point detailed sexism and inequality when it comes to shaming someone when it comes to their relationships. "Men (especially successful ones) are rarely s--t shamed," she continued. "I am trying to just thrive/survive in a 'man's' world."
Cyrus then explained that she refused to hide away or date from home. "I would like to share an activity with someone I am dating and not be stuck at home with pretty much nothing to do but 'Netflix and chill,'" she quipped.
In her final point, she shared that dating is new to her since she was only ever in committed relationships. Cyrus asked the public to not make this awkward for her. "I am trying to make light and like always make fun of myself and the public's perception of me! Get used to me dating—this is where I am at," Cyrus concluded.
See Cyrus' full posts, below!
Celebrity Breakups of 2019