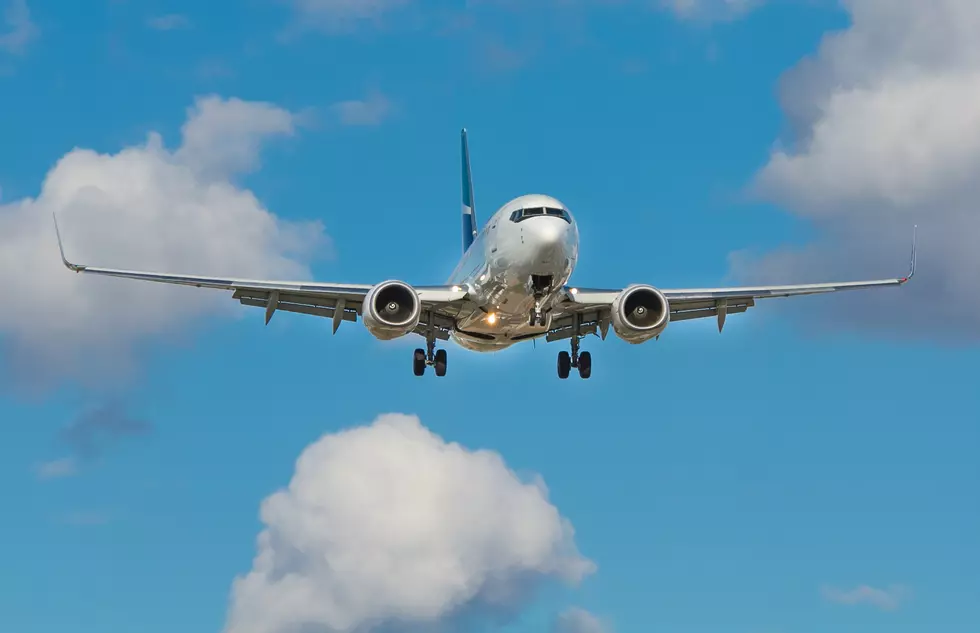 New Airline to Begin Service at Portland International Jetport With Fares Starting at $39
John McArthur, Unsplash
For being a fairly small population here in Maine, given the vast physical size of the state, we're fortunate to have multiple international airports to choose from. The two biggest and most convenient of those is of course Bangor International Airport and the Portland Jetport. And now, a new airline is going to be serving the Jetport.
According to a recent article from WMTW News 8, in addition to carriers such as American Airlines, Delta Airlines, Southwest Airline and others, a new airline will soon be taking to the skies from Maine's busiest airport.
The Jetport announced that Breeze Airways will begin servicing Maine through the Portland International Jetport beginning on Valentine's Day (that's today!). As of right now, fares are starting at only $39 bucks. And, the airline will be offering non-stop flights to at least four major destinations.
Those four destinations currently include Charleston, South Carolina, Tampa Florida, Norfolk, Virginia and Pittsburgh, Pennsylvania. WMTW reports that Breeze Airways will offer the trips to Charleston and Tampa year-round, with those flights to Norfolk and Pittsburgh being seasonal.
WMTW News 8 goes on to say in part;
Breeze is offering introductory fares from Portland starting at $39 one way. That introductory offer is only good through Feb. 20, 2023 at 11:59 p.m. for travel by Sep. 5, 2023.
The article explains that the airline offers three different options for ticket purchasing. Those options include 'nice, nicer and nicest' according to the news station. However the only flights offering the 'nicest' tickets, at least initially, will be flights from Portland to Tampa because those flights will be on the Airbus A220 aircraft.
Paul Bradbury, the Director of the Portland International Jetport, told WMTW news 8 in part,
"We are thrilled to welcome Breeze Airways to Portland, Maine. As Maine's Home Airport, we are focused on providing Mainers the non-stop destinations they desire. Today's announcement by Breeze adds four new non-stop destinations, and their 'Seriously Nice' level of service pairs well with our industry-recognized passenger experience and the overall essence of Maine."
30 Things Mainers Always Complain About During the Winter
Check out the list below of 30 things that Mainers complain about during the winter.