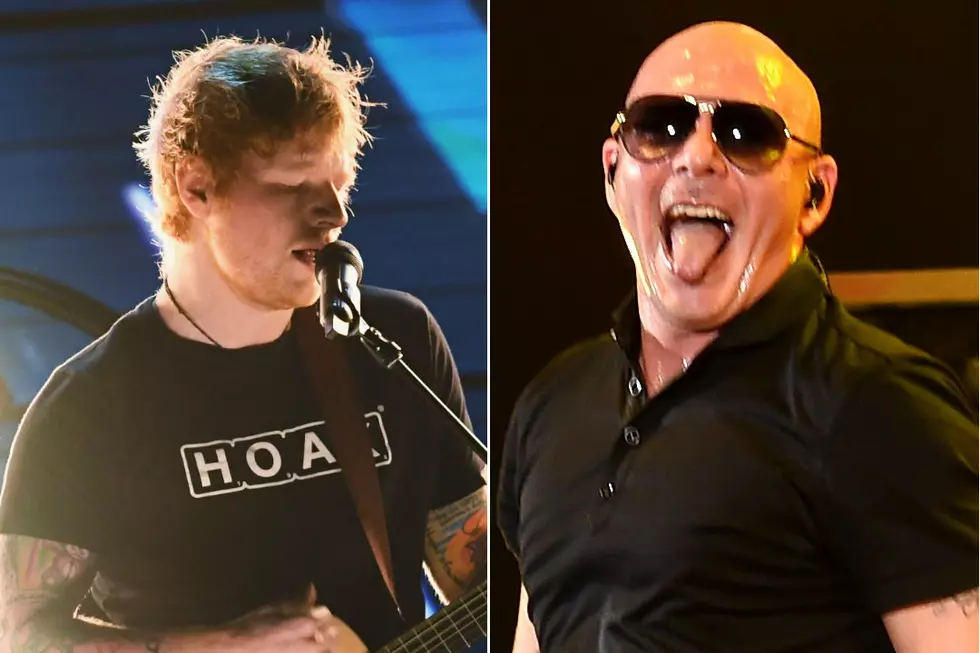 New Album Releases — March 2017
Kevin Winter, Getty Images
Whether music fans celebrate St. Patrick's Day or not, March 2017 is proving to be especially lucky where pop music is concerned.
The third month of 2017 will see the return of some massive pop stars and the unveiling of some newer acts' latest work. Ed Sheeran will move to prove the third time is, indeed, the charm with his third LP, ÷, Pitbull's set to release is TENTH album with Climate Change and Bob Dylan will release Album No. 38 with triplicate.
Zara Larsson and Betty Who, on the other hand, will both try to prove they're here to stay with the release of sophomore albums So Good and The Valley, respectively.
Check out a collection of March 2017 albums you should definitely keep an eye on below.
March 1:
Zak Abel, Only When We're Naked
March 3:
Ed Sheeran, ÷
The Magnetic Fields, 50 Song Memoir
Minus the Bear, VOIDS
Temples, Volcano
WHY?, Moh Lhean
March 10:
Bush, Black and White Rainbows
Josh Turner, Deep South
Laura Marling, Semper Femina
Raekwon, The Wild
The Shins, Heartworms
Various artists, Beauty and the Beast Soundtrack
March 17:
Depeche Mode, Spirit
Frances, Things I've Never Said
Pitbull, Climate Change
Spoon, Hot Thoughts
Take That, Wonderland
Zara Larsson, So Good
March 22:
Hiroya Ozaki, Let Freedom Ring
March 24:
Betty Who, The Valley
Desperate Journalist, Grow Up
RaeLynn, WildHorse
March 31:
Bob Dylan, Triplicate
Goldfrapp, Silver Eye
Imelda May, Life Love Flesh Blood
Jamiroquai, Automaton
Lola Coca, The Only Child
Nelly Furtado, The Ride
Tinie Tempah, Youth

PopCrush's Favorite Albums of 2016: