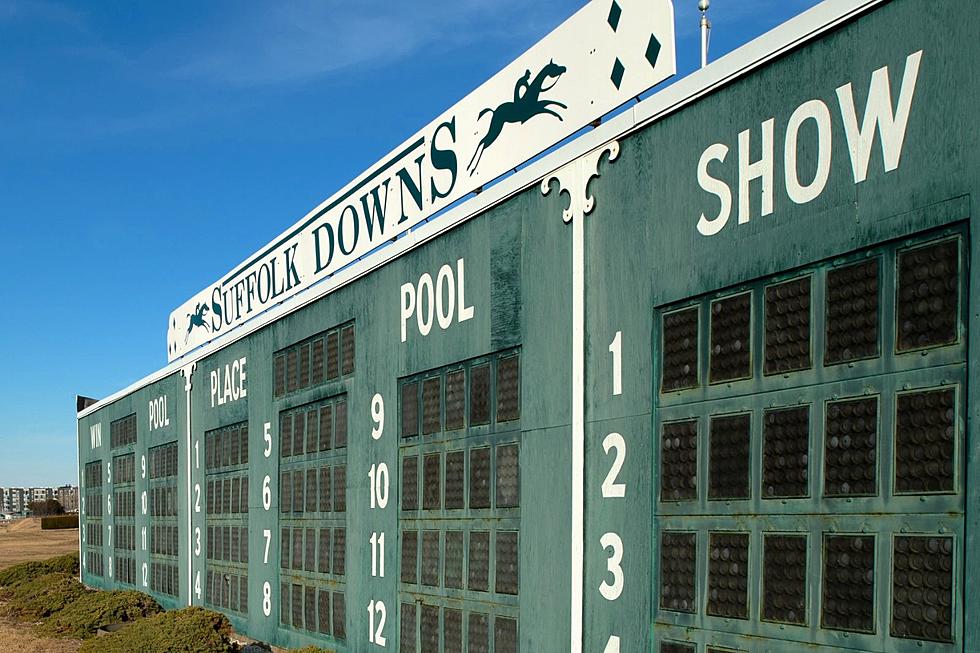 New Outdoor Concert Venue Takes Over Racetrack in Boston
Stage at Suffolk Downs via Facebook
Oh, the era of thoroughbred horse racing in Boston.  Suffolk Downs was the place to be, bet, and cheer on your favorite horse opening in 1935.  The last day of live racing at those historic tracks at Suffolk Downs was June 30, 2019.  Now, harness racing is the only live horse racing left in the Commonwealth of Massachusetts at the tracks at Plainridge Park Casino between Foxborough and Providence, Rhode Island.
Anyway, why did Suffolk Downs stop the sport?  Because it was bought up by investors who purposely did so to create a new kind of urban neighborhood excitement and community in East Boston.  According to 25 News Boston, the entire area is having a rebirth as a shopping, dining, and open space district that includes the Stage at Suffolk Downs.  Cool name, don't you think?
This new cashless outdoor music venue is on the infield section of the old track, where it can have up to 8,500 concertgoers as part of the Bowery Boston group of concert venues.  There are already a few shows booked, and you can find them right here as the venue opened June 16, 2023.  According to the Suffolk Downs Facebook page, the entire goal with the new investors, which is already on track (pardon the pun), is to reconnect East Boston and Revere with 40 acres of open space for all of us.
This new open space system will have both active and passive recreation areas, integrate beautiful on-site wetlands and complement the neighborhood's natural assets of Belle Isle Marsh, Revere Beach, and Constitution Beach.
These Are 14 of the Best Towns in Maine, According to Locals
Dreamy $38 Million Jaw-Dropping Boston Penthouse on the 58th Floor Has 24/7 Concierge
Listed by Michael Harper with
MGS Group Real Estate, LTD
, 1 Dalton Place 5801/5802 in Boston is two condos combined as one wrapping two sides of the building.