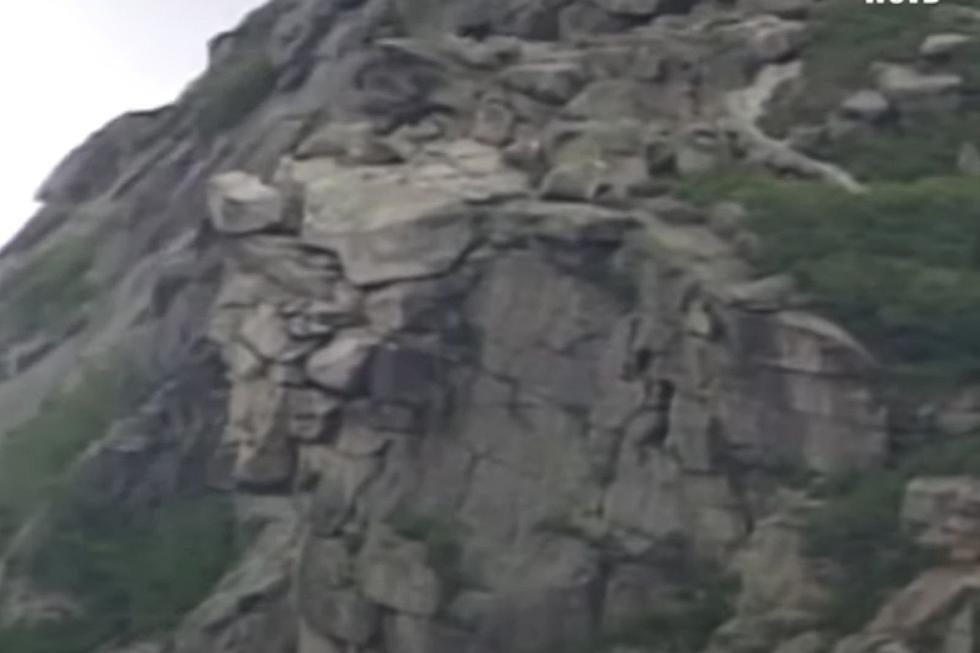 NH's Old Man of the Mountain May Be No More, but He Has a Little Brother
WCVB Channel 5 Boston via Facebook
If you Miss the Old Man of the Mountain
The iconic image of the Old Man of the Mountain is something I will never forget about when I first moved to New Hampshire.  I kept seeing his profile on all the road signs on the highway driving up from the south and wondered who's profile it was.
After about 200 miles I decided it must be Abraham Lincoln.  I think my introduction to New Hampshire was my googling it and discovering it has a homage to the bolder shaped like an old man.
My Adventure
So excited at finding out about this historic landmark, I went in search of it.  Not picking up on my research that it had actually fallen off the mountain, according to NHmagazine.com, on May 3, 2003, you can imagine my disappointment while hiking and discovering that it was no more.
There is a nice exhibit explaining it all and showing what it looked like when it was still up.
Now I find out from NHmagazine.com that Old Man of the Mountain has a little brother and I am consumed with finding him before something happens to him also.
Old Man of the Mountain's Little Brother
According to NH Magazine, the "little brother" is deep in the Milton Mills forest. The bolder, which has taken the name of Sunny Jim or Old Man's Little Brother, is very famous in Milton, the magazine states.
I understand it is located one-half mile from Old Route 16 on Branch Hill.
According to NH Magazine, it is on the stone side of Branch Hill Road and looks like a miniature of the Old Man of the Mountain.
Given the vagueness of the location, I think I will need a Milton native to help me find this, but I am determined since I could not see the Big Brother.
KEEP READING: What were the most popular baby names from the past 100 years?
.
KEEP READING: See the richest person in every state