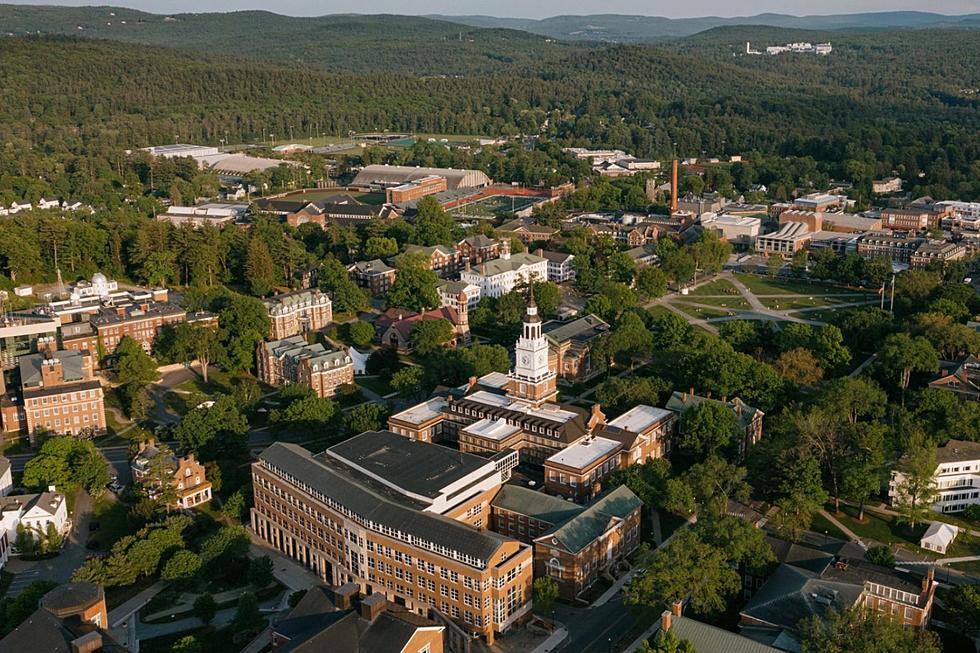 One of the Most Filmed Locations Nationwide is in New Hampshire
Dartmouth via Facebook
It's always fascinating when Hollywood comes to New England.
A few months back, exciting happenings were captured on video in Cambridge, Massachusetts, where a movie starring Matt Damon and Casey Affleck filmed a police chase scene. Talk about a cool sight for passersby.
Besides that film (The Instigators), there have been countless movies and TV shows with scenes filmed in New England. Considering we have both scenic natural backdrops and cities in close proximity to one another, what cinematographer wouldn't want to take advantage of that?
A website called HawaiianIslands.com recently shared a list of the most filmed locations in every state, which is super interesting to check out. But what location made the list for New Hampshire? That would be none other than:
Dartmouth College in Hanover, New Hampshire
According to HawaiianIslands, the prestigious Ivy League research university is the most filmed location in the Granite State, which makes sense given its beautiful and scenic campus. But which movies filmed scenes at Dartmouth?
HawaiianIslands doesn't elaborate, but IMDb does. The movie database has this list of movies, documentaries, and other filmed works mentioning Dartmouth College as one of the filming locations. Some of these projects include The Skulls (2000), Won't You Be My Neighbor? (2018), William and the Windmill (2013), and more.
As for our other fellow New England states, the most filmed locations in each are Acadia National Park (Maine), Harvard University (Massachusetts), Killington Ski Resort (Vermont), Brown University (Rhode Island), and Yale University (Connecticut), according to HawaiianIslands. We're sensing a pattern here.
With so many movies being filmed in the area, it's no wonder that celebrities love paying a visit to our neck of the woods. Here are some famous faces you may encounter in New Hampshire and Massachusetts.
26 Celebrities Spotted in New Hampshire and Massachusetts
These Are 20 Must-Visit Hidden Gems in New Hampshire